Action required for disability recipients
Return "E&E" statement to avoid interruption of benefits
By Michael Pramik, Ohio Public Employees Retirement System
Feb. 16, 2018 — If you're receiving a disability benefit from the Ohio Public Employees Retirement System, you're required to report to us annual earnings as well as any employment you've had during the past year.
You do so by completing an Employment and Earnings Statement, which also allows disability recipients to report employer information and job descriptions. To be sure you continue to receive your disability benefit payment, you must complete and submit the Employment and Earnings Statement even if you did not work during 2017.
Only income from employment needs to be reported.  However, if you applied for disability benefits on or after Jan. 7, 2013, you are required to report any Social Security income. Spousal support, child support and volunteer service are all items that do not require reporting on the statement.
We began mailing the statements this week. If we don't receive your completed statement by April 15, your May disability benefit payment and subsequent payments will be held until we receive it. Employment and Earning Statements cannot be accepted by fax. Please mail the completed statement to OPERS as soon as possible.
For more information on the Employment and Earnings Statement, refer to the Got Mail? Get Answers section of our website.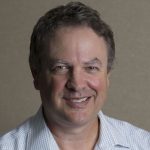 Michael Pramik is communication strategist for the Ohio Public Employees Retirement System and editor of the PERSpective blog. As an experienced business journalist, he clarifies complex pension policies and helps members make smart choices to secure their retirement.