Special election candidates set
OPERS retirees to select one of three to fill open Board seat
By Michael Pramik, Ohio Public Employees Retirement System
Feb. 21, 2018 – The Ohio Public Employees Retirement System has certified three candidates who will run in a special election this year to fill one of two retiree representative seats on the OPERS Board of Trustees.
Ronald C. Alexander, Charlene S. Powell and Timothy C. Steitz are seeking the open board seat, which was recently vacated with the passing away of trustee John Maurer in November. The retiree selected will represent about 179,000 age-and-service, disability, defined contribution plan and re-employed retirees for a term that will begin in May 2018 and end Dec. 31, 2021.
If you're an OPERS retiree and are eligible to vote, a ballot will be mailed to your home address on Feb. 27. All votes must be received by 11:59 p.m., March 30. The election results will be certified by the office of the Ohio Secretary of State on April 2, and will be approved by the OPERS Board at the April meeting.
Neither the OPERS Board nor OPERS as a system endorses any particular candidate or statement. We do encourage all eligible voters to cast a ballot, so please actively participate in the special election.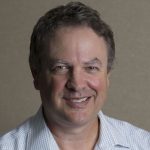 Michael Pramik is communication strategist for the Ohio Public Employees Retirement System and editor of the PERSpective blog. As an experienced business journalist, he clarifies complex pension policies and helps members make smart choices to secure their retirement.