OPERS answers member questions
Topics include investment returns, health care plan participation
By Michael Pramik, Ohio Public Employees Retirement System
March 19, 2018 – We receive many questions through our social media sites, but we can't always post responses to them.
So periodically we'll use our PERSpective blog to answer some of those questions that we believe will have widespread interest.
Q: I saw a report recently that stated Ohio House Bill 413, the COLA bill, will enable the OPERS board to make additional changes in the COLA any time they deem necessary in the future. Is that true?
A: No, that is not true. As drafted, there is a provision in the bill that would permit the Board to increase the COLA to 3 percent if certain criteria are met related to the strength of OPERS' funding. Another provision would trigger further changes should the time required to pay off OPERS' unfunded liabilities top 30 years. But nothing in the bill would give the OPERS Board of Trustees the ability to change the COLA any time it deems necessary.
Q: Last year was a good year for investments, and I noticed that pension funds fared pretty well. What action will OPERS take regarding benefits in the face of these returns?
A: Thanks for noticing that. Like other pension funds and most investors, OPERS did post solid returns in 2017. The OPERS Defined Benefit Portfolio returned approximately 16.8 percent to finish the year with a total market value of $86.7 billion. The OPERS Health Care Portfolio returned about 15.3 percent to end the year at $12.9 billion.
You can find these figures updated quarterly for all of our asset classes by visiting the Investment Information section of the OPERS website.
We need to note, however, that OPERS does not make critical decisions based on one year of investment returns. If we did, we'd be changing our plan every year. For instance, if we increased benefits every time our investments saw double-digit returns, it's quite possible we'd have to decrease them the following year if the stock market declined.
Your retirement system is managed for the long haul – over a period of decades, not years.
Q: What Medicare health care plans are most popular this year, and what can you tell us about the plan for those under 65?
A: Here's some information about the OPERS Retiree Health Plan as well as top picks made by OPERS Medicare-eligible retirees as reported by Via Benefits (formerly known as OneExchange).
About 4 percent of pre-Medicare plan participants made a change to existing medical coverage in the OPERS Retiree Health Plan by either adding or dropping coverage.
Regarding health care for our Medicare-eligible population, about 90 percent of those participants chose to remain enrolled in their 2017 medical and pharmacy plan(s) that automatically carried over into 2018. As of Jan. 1, here were the top plans for the OPERS Medicare population:
Top medical plans by insurance carrier:
AARP United Healthcare
Medical Mutual
The Health Plan
Humana
Top Medigap plan types:
Medigap Plan F
Medigap Plan N
Medigap Plan G
Top prescription insurance carriers:
Humana
AARP United Healthcare
SilverScript
Plan participants should not be concerned if the insurance carrier they selected is not listed as a top pick among OPERS retirees. Plans are selected based on personal needs and carrier availability, as coverage varies by region.
For questions about claims or plan-specific details, contact the carrier. If you have questions about the Health Reimbursement Arrangement, contact Via Benefits at 844-287-9945.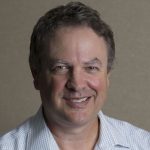 Michael Pramik is communication strategist for the Ohio Public Employees Retirement System and editor of the PERSpective blog. As an experienced business journalist, he clarifies complex pension policies and helps members make smart choices to secure their retirement.