Annual statements available online
Start your checkup on the road to retirement security
By Michael Pramik, Ohio Public Employees Retirement System
March 22, 2018 – The OPERS annual statement is part of your yearly financial checkup, a chance to see the impact that an OPERS pension will have on your retirement security.
While we'll mail the statements to members beginning in late March and throughout April, you can view your 2018 statement now through your online account. After signing in to your account, click "View My Annual Statement Now" under the Milestone Notifications/Alerts heading on the home page.
The annual statement is a snapshot of your estimated benefit. You also can view the percentage of your estimated final average salary you will receive if you choose to retire with a reduced or unreduced benefit, or if you continue working a few years longer. Also available is an interactive online tool providing term definitions, an explanation of the estimates provided and links to more information.
The annual statement is full of valuable, personalized information. We recommend keeping it with your important financial records so you can refer to it as needed.
More information about your annual statement can be found at OPERS' Got Mail? Get Answers.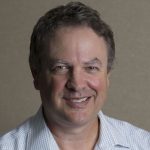 Michael Pramik is communication strategist for the Ohio Public Employees Retirement System and editor of the PERSpective blog. As an experienced business journalist, he clarifies complex pension policies and helps members make smart choices to secure their retirement.