OPERS answers member questions
Topics include health care for Medicare-enrolled retirees
By Michael Pramik, Ohio Public Employees Retirement System
April 19, 2018 – We receive many questions through our social media sites, but we can't always post responses to them.
So periodically we'll use our PERSpective blog to answer questions we believe will have widespread interest.
Q: I'm fast approaching age 65, when I plan to retire. What are my options for OPERS health care in retirement when I'm on Medicare?
A: If you're 65 or over, Medicare will serve as your primary medical/prescription drug coverage. If you're enrolled in both Medicare Parts A and B, and meet other eligibility requirements, you also can enroll in secondary medical coverage through the OPERS Medicare Connector.
You enroll in an individual plan with an insurance carrier by telephone through our third-party Connector administrator, Via Benefits. A licensed benefit advisor will help you select a medical/prescription drug plan that's right for your health and budgetary needs.
Via Benefits has a variety of insurance plan options. They can be your source for Medicare information and can serve as an advocate when you need help in talking with your insurance carrier.
The Connector is a reimbursement model. You pay for the premiums and other eligible expenses, and you're reimbursed for them through an account set up for you called a Health Reimbursement Arrangement. Upon enrolling in a medical plan with Via Benefits, you will receive monthly allowances from OPERS into your HRA. Your funds can accumulate month-to-month and year-to-year.
After you submit premiums and other qualifying expenses for reimbursement, you can use any remaining funds toward your spouse's premiums.
For more information, including assistance with how the reimbursement process works, go to the OPERS Medicare Connector section of our website, visit Via Benefits' OPERS-specific website, call Via Benefits at 844-287-9945, or give us a call at 800-222-7377. We also suggest you become familiar with the main Medicare website, which contains lots of helpful information.
Q: I'm a relatively new OPERS member, and I'd like help accessing my OPERS information online. How do I do that?
A: Pretty easily, actually. You can set up an online account via the OPERS website. Just to go opers.org, and click on Member Login in the top-right corner. To set up the account, click on "Need an Account" and follow the instructions. You'll just need to enter your Social Security number, date of birth and home ZIP code to get started.
We've recently posted an entry to PERSpective, our weekly blog, about the online account and what you can use it for. You can view this video and many others on our YouTube channel.
Q: I've recently retired from a job with the state of Ohio. Other than calling your 800 number, how can I find out information about the retirement plan that I chose, or other information, like verifying my income?
A: We've recently upgraded that feature.If you retired in 2018, you now can look up that information in your Personal Benefit Statement, which you can locate through the Document History feature in your OPERS online account.
The statement shows you a breakdown of the first benefit payment as well as the next one, including any deductions. It also reminds you of the payment you chose, your beneficiaries and the lump sum death benefit amount.
We'll continue to mail the statement to new retirees, but it takes a couple of weeks. In the meantime, you can find this information in your online account.
Meanwhile, all retirees can find this information by selecting "My Account" and then "Benefit" through their online accounts. The Payment Summary shows a breakdown of the next monthly benefit, including any deductions.
At the bottom of this page, you'll find the Benefit Calculation section, which offers more details about what you selected at retirement, your original benefit amount, what payment plan you chose and the lump-sum death benefit.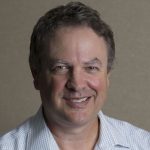 Michael Pramik is communication strategist for the Ohio Public Employees Retirement System and editor of the PERSpective blog. As an experienced business journalist, he clarifies complex pension policies and helps members make smart choices to secure their retirement.