Timothy Steitz wins special election
OPERS Board of Trustees now set with 11 members
By Michael Pramik, Ohio Public Employees Retirement System
April 26, 2018 – The Ohio Public Employees Retirement System's Board of Trustees last week certified that Timothy C. Steitz won this year's special election for the open retiree representative seat on the Board.
The seat became open in November when former trustee John Maurer passed away, and current OPERS retirees voted in the special election during the first quarter of 2018. Steitz's term will begin in May and run through Dec. 31, 2021.
Steitz is a former OPERS associate and was assistant director of investments at the School Employees Retirement System of Ohio. Before that, he was an assistant auditor for the Auditor of State.
Four positions will be up for re-election according to the regular election cycle this fall: representatives of state employees, municipal employees, retirees and non-teaching college/university employees. We'll send out more information on those elections during the summer months.
Also at the April Board meeting, OPERS staff and consultants presented the 2017 valuation results to the trustees. The annual valuation is a review of our pension assets, liabilities and funding requirements, designed to measure our financial position. It assists the trustees in establishing employer and employee contribution rates, allocating the employer contribution between pension and health care, determining our amortization rate, and analyzing our year-over year experience.
The preliminary results, as presented last week by our outside actuary, Gabriel, Roeder Smith & Co., indicate an amortization period of 18 years and a funded ratio of 81 percent.
Those are two key statistics that reflect our financial position. The amortization period indicates how long it would take OPERS to pay off our unfunded liabilities. Ohio law requires public pension systems to take action whenever the amortization years are 30 or higher.
Our funding ratio is a comparison of our assets to our liabilities.
The full valuation results will be reflected in our Comprehensive Annual Financial Report for 2017, which we'll release this summer. OPERS also is required to submit a complete actuarial report once a year to the Ohio Retirement Study Council, which provides legislative oversight of our fund.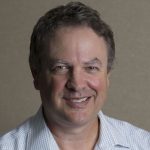 Michael Pramik is communication strategist for the Ohio Public Employees Retirement System and editor of the PERSpective blog. As an experienced business journalist, he clarifies complex pension policies and helps members make smart choices to secure their retirement.