In finance, there is wisdom
Book discovers humanity in the world of investing
By Betsy Butler, Ohio Public Employees Retirement System
May 8, 2018 – If you find yourself in Manhattan, walk down E. 41st Street between Park and Fifth avenues. Look down at the sidewalk. There, in the shadow of the New York Public Library, you'll see dozens of bronze plaques with literary quotations.
"…There are only two or three human stories, and they go on repeating themselves as fiercely as if they had never happened before…," one of them reads. It's from "O Pioneers!," Willa Cather's 1913 novel about an immigrant woman's quest to become an independent landowner.
To Harvard professor Mihir A. Desai, that story is a textbook lesson in finance. Taking risks, relying on experience and imagination, using leverage, seeking diversification and creating value are things we do daily at the Ohio Public Employees Retirement System to earn money on investments so you can enjoy your retirement.
Fiction might not be the first place you'd think of to solve the mysteries of finance, but for those of us who are more at home with a good book than a spreadsheet, it's a comfortable spot to begin.
Finance is a complex discipline, and its practitioners often suffer from our suspicion of it, Desai suggests in his book, "The Wisdom of Finance." It's beneficial to notice how finance turns up in stories of the risks and returns of life as told through literature, music, film and theater.
Consider "The Maltese Falcon," Dashiell Hammett's novel later adapted into the film noir classic in which the players chase around San Francisco for a valuable statuette. They want the figurine so badly they'd do anything for it, until the wild goose chase itself means more than the object they're pursuing. Likewise, how should you deal with uncertainty? Should you keep looking for the perfect job or accept the offer on the table? Those questions, Desai suggests, are similar to how insurance helps us confront risk and live with it.
Look no further than how Elizabeth Bennett, the heroine of Jane Austen's "Pride and Prejudice," employs two key risk management strategies – options and diversification – in choosing a husband.
Forget the glories of touring Florence with a Baedeker guide in E.M. Forster's "A Room with a View"; instead, consider staying true to ourselves when we find ourselves in an investment-managing muddle.
And then there's what happens when mental action is "spurred by desire, ambition, vanity, without any of the moderating influences which we are prone to admire," as Theodore Dreiser characterized the insatiable desire of "The Financier." The impression of finance can be so negative, despite how noble and principled its forward-looking definitions of value are. What can we do about it?
We would do well to better understand how the worthy concepts of finance provide answers to questions in our lives, Desai concludes. His book is a good place to start.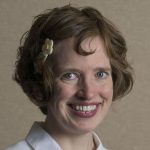 Betsy Butler is the Ohio Public Employees Retirement System's knowledge and issues strategist, researching information on pensions, retirement and health care. Betsy came to OPERS in 2009 after working as a special collections librarian for two OPERS employers: the Ohio History Connection and Miami University.