Paul Greff succeeds Rick Shafer to lead Investments team
By Michael Pramik, Ohio Public Employees Retirement System
June 19, 2018 – OPERS has named Paul Greff its chief investment officer. He succeeds Rick Shafer, who had been OPERS' CIO since September 2015 and plans to retire.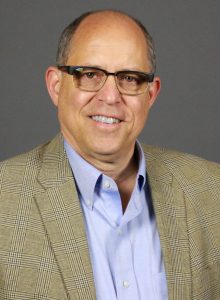 As the retirement fund's chief investment officer, Greff will lead the Investments Division in executing the annual investment plan and long-term investment strategy.
"Paul Greff brings more than 28 years of experience in the investment management industry to the position of OPERS chief investment officer," said OPERS Executive Director Karen Carraher. "I'm pleased that Paul has accepted this leadership position. Over the past decade of his career at OPERS, he's proven he's a skilled manager, and his impressive track record will help us strengthen our asset base and implement investment policy."
Greff joined OPERS in 2009 as senior portfolio manager, leading the internal global bonds and securities teams. OPERS promoted him in 2015 to deputy CIO. As CIO, he'll manage 55 investment professionals who oversee OPERS' $99.6 billion portfolio.
Before coming to OPERS, Greff was a senior managing director of Global Fixed Income at State Street Global Advisors.
Greff is a Chartered Financial Analyst and has earned a bachelor's degree in political science from Kalamazoo College and a Master of Business Administration from the University of Detroit.
"I very much appreciate the opportunity to lead OPERS Investments," Greff said. "We've built a great team here that can accomplish all our goals, and I look forward to continuing our positive momentum."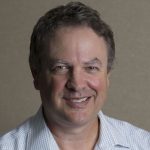 Michael Pramik is communication strategist for the Ohio Public Employees Retirement System and editor of the PERSpective blog. As an experienced business journalist, he clarifies complex pension policies and helps members make smart choices to secure their retirement.