Health care comes into focus
Board makes decisions on allowances, subsidies for '19
By Michael Pramik, Ohio Public Employees Retirement System
June 20, 2018 – The OPERS Board of Trustees took several actions at its June meeting regarding health care coverage for retirees.
The first action was to approve the continuation of Health Reimbursement Arrangement allowances in 2019 at their current levels for participants in the OPERS Medicare Connector. This allowance is the monthly deposit OPERS makes into participants' HRAs, which are used for medical cost reimbursement.
Other actions involved subsidies provided to participants in the OPERS health care plans, as well as premium rates for pre-Medicare retirees.
Action on subsidies
When OPERS implemented changes to the health care plan in 2015, we announced an extra $300 annual deposit for three years (2016-2018) for Medicare Connector participants.
This subsidy was designed to help pay for out-of-pocket prescription drug expenses in Medicare's donut hole, a coverage gap that about 25 percent of OPERS health care participants experience after they've reached a defined, out-of-pocket cost threshold.
A similar amount was provided to pre-Medicare participants in the form of a $25 monthly premium subsidy.
The Connector payment was subject to a one-year extension, depending on the timing of Medicare's "closure" of the donut hole, originally set for 2020. Closing the donut hole still will require participants to pay for 25 percent of drug costs while in the coverage gap (down from 45 percent).
Because Medicare this year announced that the coverage gap for brand-name drugs would close a year early, the OPERS Board voted to not extend the $300 payment for Connector participants, and the $25 additional subsidy for pre-Medicare plan participants, beyond this year.
The donut hole for generic drugs is scheduled to close in 2020. Connector participants will continue to receive the regular, monthly contributions into their HRA accounts, and pre-Medicare participants will continue to receive their health care allowances as outlined below.
2019 allowances and additional subsidy
While the Board discontinued the donut hole-related subsidy for pre-Medicare retirees, it did vote to continue a $49-per-month premium reduction for this group of retirees.
This reduction's purpose is to counter cost-shifting to retirees that occurred in recent years to avoid the Cadillac Tax threshold provisions of the Affordable Care Act. The Cadillac Tax would be assessed to health care plan providers when the value of their coverage exceeds certain thresholds.
Meanwhile, the Board set 2019 premium rates for pre-Medicare retirees. The rates affect the allowances OPERS provides to pre-Medicare retirees, which are based on age and years of service at the commencement of health care coverage.
Here's a representative summary of the 2019 pre-Medicare premiums:
| | |
| --- | --- |
| Total monthly premium | $1,306 |
| OPERS-paid allowance (75%) | $979 |
| OPERS-paid subsidy | $49 |
| Member premium | $278 |
Health care coverage for pre-Medicare spouses and children will be available to those enrolled in the OPERS health care plan. The estimated cost will be the full monthly premium of $1,306 for spouses and $451 for children.
Look for details of your individual 2019 health care costs in our open enrollment materials later this year.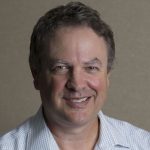 Michael Pramik is communication strategist for the Ohio Public Employees Retirement System and editor of the PERSpective blog. As an experienced business journalist, he clarifies complex pension policies and helps members make smart choices to secure their retirement.