New design provides quick access to content members want
By Michael Pramik, Ohio Public Employees Retirement System
Aug. 1, 2018 – OPERS has unveiled a redesign of its website, with an eye toward improving access to information for members and retirees.
The updated site presents a more intuitive look and feel, and includes several new sections based on user trends and analytics. Let's look at some of new features as well as popular standby features:
Account access: Members and retirees can always easily log into their online accounts by clicking on the "Account Login" bar at the top right of the home page. In addition, a new section details some of the most-popular features of the online account.
Top bar: The three drop-down menus at the top of the page are for our three main constituencies: active members, retired members and employers. Click on the menus to conveniently access the most-popular sections of the website for these groups.
New content: We've overhauled or created new web pages for several sections that receive frequent member interest. They include a new section highlighting the OPERS disability program, an explanation of how the OPERS health care allowance is calculated, and a new category called Life Events, which helps guide members and retirees through decisions they might have to make.
Redesigned Health Care section: We've reorganized our information on OPERS health care to promote better understanding of the plans specific to our pre-Medicare and Medicare-eligible retirees.
More intuitive design: Scroll below the informational header at the top of the page, and you'll see website content organized in four boxes: Forms & Reports, Account Changes, OPERS Education and OPERS Information. Subtopics within each lead you to useful items, including our annual reports, the ready-to-retire pages, educational materials and general OPERS information, including how to contact us.
The latest information from OPERS: Continue to scroll down, and you'll see the latest entries from the PERSpective blog, as well as a link to our most-recent video.
The bottom of the website contains handy reference links to pages including our Board of Trustees and Leadership Team members, the OPERS Legal division and the OPERS Newsroom media resource.
Our Member Library provides easy access to documents our members seek out, including leaflets, forms and the member handbook. The library contains links to several health care documents as well as information on preparing for and retiring from public employment.
We believe the new website redesign will give you quicker access to the information you want the most from us. If you have questions, give us a call at 800-222-7377.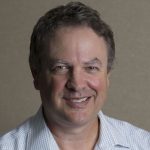 Michael Pramik is communication strategist for the Ohio Public Employees Retirement System and editor of the PERSpective blog. As an experienced business journalist, he clarifies complex pension policies and helps members make smart choices to secure their retirement.