New material for education events
OPERS to evaluate options for retiree health care plans
By Bobbie O'Neil, Ohio Public Employees Retirement System
Sept. 12, 2018 — OPERS will debut new retiree health care education material in October during open enrollment sessions. This material explains the challenges we face for the future, and it will be of interest to all retirees.
The new material comes as the OPERS Board of Trustees begins reviewing the health care plan for pre-Medicare retirees. Throughout this process we'll ask for input on proposed options, providing those retirees affected an opportunity to participate.
As we continue discussing the future of health care throughout 2019, OPERS will continue to schedule education events to inform you of progress and to receive feedback. An up-to-date schedule of meeting dates and locations can always be found within the Member Education Center at opers.org. Look for the events titled Retiree Health Care Under 65 and Retiree Health Care 65 and Older, and register according to your age.
Our purpose is to keep you informed of options being considered and the progress of this initiative.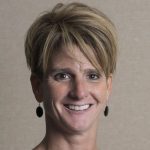 Bobbie O'Neil serves as manager of Education for the Ohio Public Employees Retirement System. Bobbie holds several degrees in education administration as well as curriculum development and instruction. She has more than 20 years of experience as an educator and administrator, working in a variety of public and private settings with diverse populations.