OPERS Board to focus on retiree health care
Discussions over the next several months will examine program funding
By Michael Pramik, Ohio Public Employees Retirement System
Oct. 29, 2018 – At the October Board of Trustees meeting, OPERS staff presented a historical look at the way we have made health care coverage available to retirees and highlighted the issues the plan continues to face.
Annually, we evaluate our health care plan design and make the necessary changes to align with health care trends, cost and funding.  From time to time, we must take a deeper look at our plan offerings as well as the state of our Health Care Fund. Over the next several months, the OPERS Board will thoroughly discuss our health care plans with the goal of positioning them for both current and future retirees.
There are several issues at hand, including the fact that the retiree population is changing with baby boomers retiring, retirees living longer and spending more years in retirement, and the 65-and-over retiree group growing.
Also, we currently are faced with funding challenges. Unlike in years past, in 2018 OPERS is allocating no employer contributions to the health care fund. Until pension liabilities stabilize, the health care fund will continue to rely only on investment returns. We're in a highly volatile investment market, and that will always be a threat to offering access to health care.
It is important to remember that health care is discretionary; it cannot jeopardize pension funding. While we understand that health care coverage is part of a meaningful retirement, our retirees' pensions are a guaranteed benefit and must be funded first.
Let's take a brief look at OPERS' history of offering retiree health care:
1962: OPERS offers health care for the first time, with retirees paying the full cost.
1974: OPERS establishes the Health Care Trust Fund and funds retiree health care for the first time, for retirees with just five years of service. Spouses and dependents receive access.
1986: We change eligibility from five years to 10 years of service.
2007-09: OPERS makes significant plan design changes, including establishing monthly allowances based on service only, creating tiered plans with differing coverage, altering our health care funding mechanism and implementing a Medicare Advantage program.
2012: We make the most-significant changes to date in order to preserve health care coverage. They include establishing the OPERS Medicare Connector for those over 65, ending allowances for spouses and dependents, ceasing Medicare Part B reimbursements and basing allowances on age and service.
While these changes assisted in reducing cost and enabled us to continue to provide health care, OPERS continues to be at the mercy of rising health care costs nationwide. We expect that they'll continue to increase as new technologies and medical advances come to the forefront, and because we'll be providing access to health care for longer periods of retirement.
In summary, providing health care coverage continues to be a challenge for the organization. Health care revenues need to fully support health care expenses. That creates a challenge on how to balance our revenues (typically investment income and the amount retirees share in the cost of the monthly premiums) with the ever-increasing price tag of providing access to coverage.
Further, health care funding is subordinate to pension funding. When market downturns occur, funding health care is greatly jeopardized, and we must implement health care plan design changes.
OPERS Board and staff will meet regularly each month to conduct a thorough review of the health care program. We will take a hard look at eligibility, coverage options and how we will offer health care in the future.
We will invite stakeholder groups as we did when we made changes in 2012. We also intend to solicit feedback from retirees through surveys and presentations throughout the process.
We will continue to communicate progress and decisions made through this review.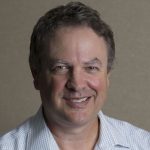 Michael Pramik is communication strategist for the Ohio Public Employees Retirement System and editor of the PERSpective blog. As an experienced business journalist, he clarifies complex pension policies and helps members make smart choices to secure their retirement.