Thankful for public pensions
Retirement security for our members and retirees is always OPERS' goal
By Michael Pramik, Ohio Public Employees Retirement System
Nov. 21, 2018 – As Thanksgiving Day approaches, we're reminded of a blog post the National Public Pension Coalition made last year about retirement security.
It's a reminder that "public employees work hard serving their communities and contribute to their pensions with every paycheck." You can read it here, as well as view a testimonial from a grateful retiree.
As a reminder to our members and retirees, OPERS will be closed on Thanksgiving Day and the day after Thanksgiving. The OPERS lobby and phone lines will close at 2:30 p.m. today.
We'll post our hours for Christmas and New Year's Day as those holidays approach. In the meantime, OPERS wishes everyone a happy Thanksgiving.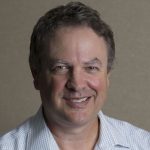 Michael Pramik is communication strategist for the Ohio Public Employees Retirement System and editor of the PERSpective blog. As an experienced business journalist, he clarifies complex pension policies and helps members make smart choices to secure their retirement.