Study shows annual benefits supported 7.5 million U.S. jobs in 2016
By Betsy Butler, Ohio Public Employees Retirement System
Jan. 24, 2019 – Think of all the things a steady, secure retirement income from a defined benefit pension affords. A place to live. Utilities. Food. Transportation. Insurance. Clothing. Contributions to nonprofit organizations. Get-togethers with family and friends. Maybe a vacation or two. The list goes on.
A reliable pension not only supports self-sufficiency in retirement after a lifetime of work. It also creates a ripple effect of direct, indirect and induced economic impacts on the federal, state and local economies.
Since 2009, the National Institute on Retirement Security has quantified the economic impact of pension payments in the United States and in each of the 50 states and the District of Columbia. By estimating the employment, output, value added and tax impacts of pension benefit expenditures at the national and state levels, the analyses continually show how important expenditures made with retiree pension benefits are to the national, state and local economies.
Pensionomics 2018: Measuring the Economic Impact of Defined Benefit Pension Expenditures, the fifth iteration of the analysis released earlier this month, found that economic gains attributable to both public and private pensions continue to be substantial. Nationwide, retiree spending of pension benefits in 2016 generated $1.2 trillion in total economic output, supporting some 7.5 million jobs across the United States. Pension spending also contributed $202.6 billion to federal, state and local government funds through taxes paid on retirees' pension benefits and their spending.
In 2016, $578 billion in pension benefits were paid to 26.9 million retired Americans, including $294.7 billion paid to 10.7 million retired employees of state and local government and their beneficiaries (typically surviving spouses).
Expenditures made out of those payments collectively supported 7.5 million American jobs that paid nearly $386.7 billion, $1.2 trillion in total economic output nationwide, $685 billion in gross domestic product, and $202.6 billion in federal, state, and local tax revenue. The largest employment impacts occurred in the real estate, food services, health care and retail trade sectors.
Defined benefit pension expenditures have large multiplier effects. Each dollar paid out in pension benefits supported $2.13 in total economic output nationally. Moreover, each taxpayer dollar contributed to state and local pensions supported $8.48 in total output nationally.
State-level study results found that 469,649 residents of Ohio received $15 billion in pension benefits from state and local pension plans in 2016. Expenditures from those benefits supported 144,658 jobs in the state that paid $6.3 billion in wages and salaries. Ohio's pensions also supported $20.7 billion in total economic impact and $3.7 billion in federal, state and local tax revenues.
Each dollar paid out in pension benefits in Ohio furthered $1.38 in total economic activity in the state. Each dollar contributed by Ohio taxpayers to these plans boosted $6.12 in total economic activity in the state. More details of Ohio-specific findings are available here.
OPERS paid $5.6 billion in pension benefits to more than 208,000 retirees and their beneficiaries in 2016. Because approximately 90 percent of OPERS retirees remain in Ohio, more than $5 billion of those pension payments supported the state and local economies. In 2017, OPERS paid $5.8 billion in pension benefits, with almost $5.3 billion remaining in Ohio.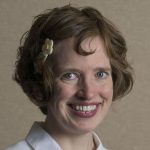 Betsy Butler is the Ohio Public Employees Retirement System's knowledge and issues strategist, researching information on pensions, retirement and health care. Betsy came to OPERS in 2009 after working as a special collections librarian for two OPERS employers: the Ohio History Connection and Miami University.