Tax changes could affect benefits
Check your online account to view February benefit amount
By Michael Pramik, Ohio Public Employees Retirement System
Jan. 29, 2019 – OPERS retirees might see a change in their pension benefit amount beginning in February because of federal tax table changes and their impact on taxes we must withhold.
If your benefit is affected by the tax table changes, you will receive a benefit change notice in the mail within the coming weeks. Direct your attention to the line labeled "Minus Federal Income Tax" on the notice, and you'll see the difference between your January 2019 and February 2019 benefit amounts. If you'd like to know your February benefit amount now, it's available to view by signing in to your OPERS online account.
We've mailed all 2018 tax documents, including Forms 1099-R and 1095-B, to retirees as of Jan. 28. You can view and print these documents from your online account. The 1099-R form does not provide health care deductions for 2018. This information is available by accessing the 2018 OPERS Health Care Premium Receipt, also through the online account.
OPERS cannot provide advice on your tax withholding. If you have questions, we suggest you see a tax adviser. You're able to change your tax withholding, or just see how changing your withholding will affect your monthly benefit, at any time through your online account.
If you received an annual cost of living adjustment in February or made changes to your health care coverage effective Feb. 1, those changes to your benefit amount also will be visible on the benefit change notice.
Basic information regarding filing your taxes as an OPERS benefit recipient is available through the OPERS website.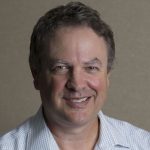 Michael Pramik is communication strategist for the Ohio Public Employees Retirement System and editor of the PERSpective blog. As an experienced business journalist, he clarifies complex pension policies and helps members make smart choices to secure their retirement.