OPERS answers member questions
Topics include working after retirement, beneficiary information
By Michael Pramik, Ohio Public Employees Retirement System
March 27, 2019 – We receive many questions through our social media sites, but we can't always post responses to them.
So periodically we'll use our PERSpective blog to answer some of those questions that we believe will have widespread interest.
Q: I'm planning to retire this year, and I want to find another job after I do. Do I have to wait a specific period of time before I can begin another job?
A: The immediate period of time after your retirement eligibility date can mean something if you're an OPERS re-employed retiree. First, let's define what OPERS considers to be a re-employed retiree.
Re-employed retirees are those who retire then become employed in an OPERS-covered position, whether it's a full-time, part-time or seasonal job. Retiring and then working in the private sector or in a public job that's not covered by OPERS does not classify the person as an OPERS re-employed retiree.
The "waiting period" we believe you're asking about is the two-month re-employment forfeiture. This rule stipulates that an OPERS re-employed retiree who has received a retirement allowance for fewer than two months when re-employment begins must forfeit his or her retirement pay and health care coverage for any month of re-employment during that two-month period.
We're not saying you have to wait two months after you retire to begin work as an OPERS re-employed retiree. You just won't receive your pension or health care coverage until two months have passed after you retired.
For more information, read our Returning to Work After Retirement leaflet.
Q: Are OPERS retirees able to change the percentage of our pension we've said we'll leave to dependents?
A: First, let's be clear on what we're talking about. OPERS members can designate a beneficiary for survivor benefits in case of death before retirement. You can change those beneficiaries at any time through your online account.
But it looks like you're asking about changing your pension benefit after you retire. There are three benefit payment plans you can choose – Single Life Plan, Joint Life Plan and Multiple Life Plan. The latter two include payments to beneficiaries after the member's death in exchange for a lower monthly pension benefit.
The only scenarios that allow for changing the terms of a plan once the plan has been chosen are the death of a beneficiary, marriage or remarriage, or divorce, dissolution or annulment of marriage.
There's more information in our Retiring From Public Employment The lesson here is to choose the terms of your payment plan carefully when you retire. You can always contact us at 800-222-7377 for more information, or schedule an in-person session with one of our counselors.
Q: My retirement date was set as March 1. When can I expect my first check? I was told it might take a month or two. Also, when can I receive an award letter which Social Security needs?
A: The first benefit payment can take 30 business days from the effective date or from the date in which OPERS receives all required documents, whichever comes later. In your case, if we've received all your documentation, that would be March 1. It's possible, if all required documentation is received in advance, that retirees can receive the first check on their effective date, but we don't guarantee that.
What can delay the initial benefit check? Processing, for one. We typically advise members to apply for retirement a few months in advance to give OPERS a head start on processing benefits. If we didn't receive the application and all required documents in advance, it delays when we can begin processing the retirement. Some of this documentation comes from your employer, so it might be beyond your control.
Changing your retirement options also can cause processing delays. Some accounts, including a Money Purchase or a defined contribution annuity, require the final contributions to be posted before the account is paid, which can often times take one or two months beyond the effective date.
We recommend that you contact us at 800-222-7377 to make sure all required documents have been received. To determine your retirement income vs. your retirement expenses, consider watching our Bridging the Gap to Financial Wellness webinar.
Regarding your question about Social Security, you need to provide Social Security proof of how much you receive from OPERS – the final benefit amount, not an interim amount you might receive at first. Social Security calls that an award letter, and we call it an Income Verification Letter. We report this information to you, and you need to report it to Social Security. That's because Social Security has the Windfall Elimination Provision and Government Pension Offset, which can impact your Social Security benefit.
You can request and print this letter from your online account by clicking on "Requestable Documents" and selecting "Income Verification Letter." You also can call us to request one, at 800-222-7377.
We recommend that you prepare well in advance for your retirement. Make an appointment with one of our counselors. And take advantage of the educational opportunities through OPERS, such as the "Bridging the Gap to Financial Wellness" webinar. We also have an online tool that can help you determine your retirement income vs. your retirement expenses.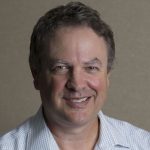 Michael Pramik is communication strategist for the Ohio Public Employees Retirement System and editor of the PERSpective blog. As an experienced business journalist, he clarifies complex pension policies and helps members make smart choices to secure their retirement.