Online account essentials
Use OPERS' Web-based service to stay in touch with us
By Michael Pramik, Ohio Public Employees Retirement System
April 16, 2019 — The OPERS online account is the way for our members and retirees to stay in touch with us, apply for retirement and other benefits, and keep their personal information up to date.
With the online account you can check your account value, update your personal information, even apply for retirement.
For more information, check out our OPERS Essentials: Online Account video, part of our Essentials series. You can view all of the OPERS Essentials videos on our YouTube channel.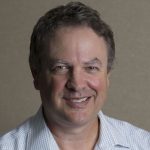 Michael Pramik is communication strategist for the Ohio Public Employees Retirement System and editor of the PERSpective blog. As an experienced business journalist, he clarifies complex pension policies and helps members make smart choices to secure their retirement.