OPERS Board approves new asset allocation
Investment mix to include stocks, bonds, risk parity, alternatives
By Michael Pramik, Ohio Public Employees Retirement System
June 11, 2019 – Investors use asset allocation to achieve an expected return over time by balancing their earnings goals with marketplace risk. Because two-thirds of the money OPERS uses to pay benefits comes from investment returns, you can think of our asset allocation as a road map guiding your journey to retirement security.
At OPERS, the Board of Trustees sets the asset allocations for our Defined Benefit and Health Care funds, and the Investments staff implements the plan. For the Defined Benefit Fund, the goal is an annualized return of 7.2 percent.
At the May Board of Trustees meeting, trustees approved the Defined Benefit Fund policy, which reflected asset allocation changes the trustees adopted for that fund during the April meeting. We expect to complete the transition by the end of the year. Changes to the Health Care Fund allocation will take place later in 2019.
The new Defined Benefit Fund allocation targets include 40 percent of the fund for public stocks, 25 percent for bonds, 30 percent for alternatives (which include real estate, hedge funds and private equity), and 5 percent for risk parity.
How does this differ from the previous plan? The allocation to hedge funds is being reduced by three percentage points, from 8 percent to 5 percent, and the 2 percent investment class called Global Tactical Asset Allocation is being eliminated. Private equity and U.S. Treasuries allocations will increase by 2 percentage points each, while the non-U.S. Equity sub-asset class will grow by 1 percentage point. The new allocation increases internally managed assets from 38 percent to 40 percent.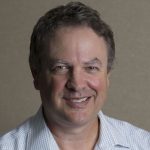 Michael Pramik is communication strategist for the Ohio Public Employees Retirement System and editor of the PERSpective blog. As an experienced business journalist, he clarifies complex pension policies and helps members make smart choices to secure their retirement.