OPERS answers members' questions
Topics include updating bank information, investments, WEP
By Michael Pramik, Ohio Public Employees Retirement System
June 25, 2019 – We receive many questions through our social media sites, but we can't always post responses to them.
So periodically we'll use our PERSpective blog to answer some of those questions that we believe will have widespread interest.
Q: I'm a retiree, and I was planning to change banks. What's the process for letting you know about that change so I can continue to receive my pension benefit without interruption?
A: You can use your OPERS Online Account to change your bank account information. Or, you can complete a "change request form" and mail it to us.
We recommend using the online account. First, it's faster and easier. Second, you'll receive a notice telling you when the change will be effective.
In either case, we advise that you leave your old account open until you receive your first pension deposit into your new account. Because benefits are paid once a month, it's very possible that the change will not be effective the following month. However, you need to allow 30 days for the change to take effect.
Q: Can you explain the non-U.S. Equity sub-asset class?
A: Non-U.S. equities are simply publicly traded stocks of companies outside the United States. Sometimes called international equities, they represent more than half of global market capitalization according to Vanguard.
Our investment policy regarding this class has allocation targets to four market categories, including developed markets, developed markets small capitalization, emerging markets and emerging markets small capitalization. Exposure to those categories uses both externally managed portfolios and internally managed portfolios.
At the end of the first quarter of this year, OPERS had $15.2 billion invested in non-U.S. equities, or 17.7 percent of our Defined Benefit Fund. The Health Care Fund had $2.4 billion, or 19.6 percent of its portfolio, in this sector.
For more information, see the description of this sub-asset class on the OPERS website.
Q: My retirement will be affected by Social Security's Windfall Elimination Provision. If I take a refund on my OPERS account and roll it into an IRA, will I avoid the WEP?
A: That's a good question, one that many people ask. However, that action will not shield you from the WEP. Social Security will apply the provision to your Social Security benefit whether you refund your account or take your defined benefit pension. Here's why:
Social Security applies the windfall provision to participants who also work in public-sector positions in which they do not pay into Social Security retirement. Each year an individual works in non-Social Security-covered employment appears as a zero in the Social Security benefit formula.
Adding zeroes to the formula's average calculation tends to lower the average, making it seem like the individual had lower total earnings than he or she actually did, and creating a higher replacement rate than was warranted. Congress enacted WEP to address this perceived inequity.
So if just before you retire you refund your OPERS account, Social Security is still going to recognize the years you worked in the OPERS-covered position as "zeroes" on its benefit calculation.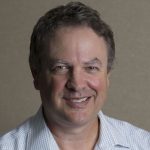 Michael Pramik is communication strategist for the Ohio Public Employees Retirement System and editor of the PERSpective blog. As an experienced business journalist, he clarifies complex pension policies and helps members make smart choices to secure their retirement.