New financial report released
OPERS' CAFR focuses on working together to preserve our system
By Michael Pramik, Ohio Public Employees Retirement System
July 17, 2019 – OPERS has released its 2018 Comprehensive Annual Financial Report, a yearly look at our financial, investment, actuarial and demographic measurements.
This year's theme is "Working Together: Responsible actions take us forward." It focuses on the change that often must take place to ensure sustainability of a pension system: "Only with responsible change can OPERS continue to provide the financial security enjoyed by current retirees and to be enjoyed by the retirees of the future."
OPERS employees work daily to make sure each step we take propels the organization forward to achieve five main goals:
Provide a stable pension for all OPERS retirees.
Continue to provide a meaningful retire health care program.
Minimize drastic plan design changes.
Be financially positioned to react to market volatility.
Maintain intergenerational equity.
Here are some of the facts you'll discover about OPERS in the 2018 CAFR:
OPERS had a net position of $94.1 billion at the end of 2018.
The system's funded status at yearend was 78 percent.
We are able to pay off our unfunded liabilities within 27 years, within the 30-year period mandated by Ohio law.
Health care expenses in 2018 were $0.9 billion, down from $1.0 billion a year earlier.
The OPERS defined benefit investment portfolio returned a loss of 2.99 percent for the year; the health care portfolio lost 5.76 percent; the defined contribution portfolio had a loss of 6.65 percent.
In 2018, member and employer contributions in all our pension plans totaled $3.5 billion.
Of the 303,920 active members in our system, 94 percent have chosen the defined benefit plan, 3.5 percent the defined contribution plan and 2.5 percent the hybrid plan.
Our new retirees' average pension was $2,281.
Of the 212,937 retirees in OPERS, 89.3 percent remained Ohio residents as of Dec. 31, 2018.
OPERS made $5.5 billion in pension benefit payments last year to Ohio residents.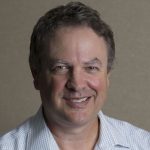 Michael Pramik is communication strategist for the Ohio Public Employees Retirement System and editor of the PERSpective blog. As an experienced business journalist, he clarifies complex pension policies and helps members make smart choices to secure their retirement.