OPERS studying the needs of younger workers
Millennials make up nearly one-third of our active membership
By Betsy Butler, Ohio Public Employees Retirement System
July 25, 2019 – A recent story on National Public Radio highlighted the plight of younger workers pushing for greater work-life balance. Flexible schedules, remote work opportunities and well-being rank high in importance for them.
In fact, a 36-year-old Ohio State University employee was quoted about how the flexibility of a public-sector job helps him prioritize his family, pet and favorite sport. "I feel like I've sacrificed perhaps more salary, perhaps driving a better car, living in a better house," he said. "However, I feel more whole as a person. We only get one life, right? Let's enjoy it."
That story aired as Mindy Bailey, OPERS' director of human resources, and I were looking into the present workplace needs and future retirement security expectations of Millennials (born 1981-1996; now aged 23-38) and those in Generation Z (born 1997-2012; now aged 7-22).
In conducting this research, we hoped to discover clues about the importance of ensuring pension plan relevancy for this subset of our membership. While our discoveries may be generalizations, they provide some interesting insights.
It's a vital topic for OPERS, because Millennials and those in Generation Z make up one-third of our active membership. We need to know more about them so we can tailor retirement products to their needs and goals.
Technologically sophisticated, yet easily distracted, today's young people are competitive, yet collaborative; so dependent on feedback, and with possibly unrealistic expectations, that they may feel anxious and discontented. They're eager to customize and create integrated experiences, yet so cautious that many have had a slow start joining the workforce and are delaying marriage, children and homeownership.
Furthermore, high debt rates, whether from outstanding student loans or credit card balances, can delay future savings.
Researchers are starting to wonder how prepared for retirement Millennials will be. Despite being well-educated, diverse and confident, their challenging labor market experience and high student debt have left them less prepared for retirement than previous generations at the same age. That was the conclusion of a January 2018 report by the Center for Retirement Research titled, "Will Millennials Be Ready for Retirement?"
A National Institute on Retirement Security report from February 2018, titled "Millennials and Retirement: Already Falling Short," found that two-thirds of today's working Millennials have zero saved for retirement. Another report this year by NIRS shows that Millennials are more willing than other generations to save more: "Retirement Insecurity 2019: Americans' Views of the Retirement Crisis."
More than half of Millennials are willing to save 5 percent or more to help ensure a financially secure retirement, which is more than double the response for that level of savings from baby boomers and Generation Xers.
The number of births in the United States is at the lowest level in more than 30 years, but those babies who are being born are predicted to be the most educated, materially well-off and technologically literate generation ever. By 2050, adults aged 65 and over will outnumber children under the age of 18. How will fewer future workers support a growing retiree population? That's the question on a lot of minds.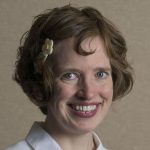 Betsy Butler is the Ohio Public Employees Retirement System's knowledge and issues strategist, researching information on pensions, retirement and health care. Betsy came to OPERS in 2009 after working as a special collections librarian for two OPERS employers: the Ohio History Connection and Miami University.