OPERS answers member questions
Partial-lump-sum option payments have several specific rules
By Michael Pramik, Ohio Public Employees Retirement System
Aug. 6, 2019 – We receive many questions through our social media sites, but we can't always post responses to them.
So periodically we'll use our PERSpective blog to answer some of those questions that we believe will have widespread interest.
Q: What are my options if I decide to take a partial-lump-sum payment when I retire?
A: OPERS members retiring from the Traditional Pension Plan or Combined Pension Plan can choose to take a partial-lump-sum option payment (we abbreviate it as PLOP) in addition to their defined benefit pension. The PLOP reduces the monthly pension amount, but members receive a lump sum of payment up front.
There are several rules and details regarding the PLOP, so we recommend that members who consider choosing this payment at retirement take advantage of all the OPERS resources that are available to them – including printed materials and videos on our website, and one-on-one appointments with our counselors.
OPERS members can roll over some or all of their PLOP into other retirement vehicles, including IRAs and 401(k)s, instead of taking a cash payment. For account specific information questions , please call us at 800-222-7377.
Q: I'm retiring soon. Who can I talk to if I have questions as that day approaches?
A: As we mentioned above, our Member Services department is a great resource for members planning to retire (for all members and retirees, actually).
But for those members who soon will be retiring, we cannot overstress the importance of making an appointment with one of our skilled counselors here at our Columbus office. OPERS counselors can guide you through the retirement process and help you to see what your many options are for when you finally set your retirement effective date. We recommend coming to see us at least two months in advance.
We can't provide advice. But we can offer assistance through all the stages of our members' working careers and retirement. Give us a call at 800-222-7377 to set up an appointment.
Q: I'm an OPERS retiree, and I'm planning to work for my local board of elections this fall. What do I need to know regarding OPERS rules for this process?
A: First, you need to know that individuals employed as election workers and who are paid less than $600 per calendar year for that service are not considered public employees. So, if that's the case for you, you will not be considered a re-employed retiree.
Here's the definition of "election worker" for OPERS purposes: An election worker is "an individual who performs services as a precinct election official or voting location manager for the board of elections for a day the election polls are open and training or preparation for such service."
If the combined amounts you are paid to work the polls on a given election day and the money you earn while training add up to $600 or more, you will be considered a public employee and contributions will be remitted on the amount you earn.
If an OPERS retiree works as an election worker and makes more than $600, the retiree may experience a change in eligibility for OPERS-sponsored health care coverage. For more information on how re-employment may impact your health care, refer to our PERSpective blog posting on this subject, which contains additional resources that can help you.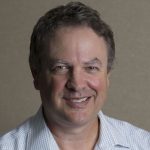 Michael Pramik is communication strategist for the Ohio Public Employees Retirement System and editor of the PERSpective blog. As an experienced business journalist, he clarifies complex pension policies and helps members make smart choices to secure their retirement.