Via Benefits to improve reimbursement process, customer interface
By Michael Pramik, Ohio Public Employees Retirement System
Aug.  20, 2019 – The OPERS Medicare Connector provides health care payments to participants through a Health Reimbursement Arrangement. OPERS reminds all participants that the Connector is transitioning its HRA administrator from PayFlex to Via Benefits, which oversees the insurance plan for those over 65.
That means, until the transition is complete on Sept. 3, Connector participants will be unable to access their HRA accounts or details in their Via Benefits online accounts. There also might be a delay in reimbursement processing.
Upon completion, however, Via Benefits' oversight of the HRA process will have several tangible benefits for Connector participants, including:
The option to receive text message and email updates throughout the reimbursement process
The ability to request standard or recurring premium reimbursement forms from an automated phone prompt, eliminating the need for participants to sign into their online accounts or speak with a Via Benefits representative
A larger, well-trained team of experts ready to answer all HRA-related questions
Clear directions and next steps when a request for reimbursement isn't approved
In addition, Via Benefits will present a new, streamlined Internet experience. A dashboard will provide your available balance, account details and quick links to submit reimbursement requests. You'll be able to review your account activity and filter information by expense type and plan year. And, you can use your expense history to track the status of reimbursements.
No action by participants is necessary. The transfer of data, including direct deposit information, automatic premium reimbursements choices and personal identification, will be seamless.
Via Benefits has created a video that will help participants understand the upcoming changes. For questions, contact Via Benefits at 844-287-9945.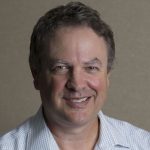 Michael Pramik is communication strategist for the Ohio Public Employees Retirement System and editor of the PERSpective blog. As an experienced business journalist, he clarifies complex pension policies and helps members make smart choices to secure their retirement.