COLA changes in the works
Temporary adjustment will provide reduction in pension liability
By Michael Pramik, Ohio Public Employees Retirement System
Oct. 3, 2019 – The OPERS Board of Trustees' recent approval of a 2-year COLA freeze will have a positive impact on the long-term funding of our retirement system.
Freezing the cost-of-living adjustment for 2022 and 2023 will reduce OPERS' unfunded liability of $24 billion by $3.44 billion. The liability reflects the difference between the actuarial cost of current and future retiree pension benefits and the actuarial value of the assets we've accumulated to pay the pensions.
As proposed, after the two-year freeze, the COLA will return to current conditions of a 3 percent COLA for those who retired before Jan. 7, 2013, and a CPI-based COLA for those who retired thereafter.
The package of changes the trustees voted for during the September board meeting has received positive stakeholder backing, and OPERS staff is beginning conversations with the Ohio legislature to codify the proposal into law. In addition to freezing the COLA for two years, the measure includes delaying COLAs for future retirees for two years after retirement, instead of one, and restoring 85 percent purchasing power to some retirees.
It's essential that this action takes place now, as OPERS has nearly $3 billion in unrealized losses to account for in the next three years because of recent uneven market performance. Without the freeze and other changes, even if we were to achieve our 7.2 percent assumed investment rate of return annually over that time frame, our funding would suffer – the time in which we could pay off our unfunded liabilities would increase to 31 years, and our funded ratio of 78 percent would drop to 75.7 percent.
Several factors in addition to investment performance have added to OPERS' current unfunded liability:
The large increases in retirees due to the baby boomer generation retiring. For instance, OPERS had about 172,000 retirees in 2009. This year, we have about 213,000 retirees, a 24 percent boost.
Longer life expectancies. Since 1970, overall life expectancies have increased from about 80 years to 85 years. While it's great that we're expected to live longer, OPERS does have to pay these pension benefits for a much longer period of time than in the past.
Changing investment expectations: OPERS has twice reduced its assumed investment rate of return in recent years, from 8 percent to 7.5 percent and then to 7.2 percent. These actions reflect the anticipated lower earnings the market is expected to provide going forward, but they do decrease our funding levels.
Benefit enhancements: These took place in the early part of the century, when the system was near full funding, and have added to the liability.
The changes would reduce the unfunded liability and would positively impact our amortization period, the time in which we expect to pay off those unfunded liabilities, reducing it from 27 years to 21 years.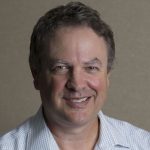 Michael Pramik is communication strategist for the Ohio Public Employees Retirement System and editor of the PERSpective blog. As an experienced business journalist, he clarifies complex pension policies and helps members make smart choices to secure their retirement.