DC, hybrid plans changing for future members
As of 2022, OPERS will offer two retirement options for new participants
By Michael Pramik, Ohio Public Employees Retirement System
Oct. 10, 2019 – OPERS offers three pension plans, but that will be changing for future members.
The OPERS Board of Trustees approved a plan at its September meeting that will modify the Member-Directed (defined contribution) and Combined (hybrid) pension plans for those hired in 2022 and beyond. The goal is to align future benefits in the Member-Directed Plan with those of the Traditional Pension Plan, to which a large majority of OPERS members belong.
As a result, OPERS will merge the Combined plan into the Traditional Pension Plan and close off the Combined Plan for those who are hired after 2022. It will not affect the plan design for those who are enrolled in it as of that date. Merging the Combined Plan was recommended in concert with a proposal to create a retirement group for new Traditional Plan members as of 2022.
The proposal also would change the Member-Directed Plan's vesting schedule, mitigating rate, annuitization, Retiree Medical Account and cost-of-living adjustments. It will not affect the plan design for those who are enrolled in it as of Jan. 1, 2022.
Members hired after Jan. 1, 2022, will have a choice of two plans – Traditional and Member-Directed. About 94 percent of active and inactive OPERS members are enrolled in the Traditional plan.
Here's a snapshot of some of the changes to the Member-Directed Plan for future members:
| Option | Current MD plan | Future MD plan |
| --- | --- | --- |
| Vesting schedule | 100% at 5 years | 100% at 10 years |
| Mitigating rate | 2.44%* | 4-10% |
| Eligibility to annuitize | Age 55 | Age 62 |
| COLA on lifetime annuity | Yes | No |
| Retiree Medical Account | 4% | 2% |
| Plan changes | One during career | One within first 5 years |
| *Increasing to 3.5% in 2020 | | |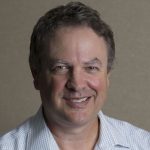 Michael Pramik is communication strategist for the Ohio Public Employees Retirement System and editor of the PERSpective blog. As an experienced business journalist, he clarifies complex pension policies and helps members make smart choices to secure their retirement.