Board OKs new membership tier
Group D to offer more flexibility for future OPERS members
By Michael Pramik, Ohio Public Employees Retirement System
Oct. 24, 2019 – The OPERS Board of Trustees approved a proposal at its October meeting to create a new tier of membership in the OPERS Traditional Pension Plan.
Retirement Group D would consist of OPERS-contributing members who are hired in 2022 and beyond. OPERS currently splits its non-retired membership into Group A, B or C depending on age and service criteria.
Group D will have its own eligibility standards, benefit structure and unique member features designed to meet the changing needs of Ohio public workers. It also will help OPERS address expected investment market volatility and adjust to the lack of available funding for health care.
Details of Group D are still in the working stages. OPERS staff has committed to work with stakeholders to iron out details and explore other ideas for this group. A final plan will be presented to the Board prior to seeking legislation.
As with our other retirement groups, there are many aspects that will define Group D. Here are a few of the details put forth thus far and where the plan stood as of the Board vote:
Contribution rates: Group D state-and-local members will contribute 11 percent of their salaries. One percent will be deposited into a Pension Plus Account, money that will accumulate throughout the member's career and be invested separately from the Defined Benefit Fund.
Gainsharing account: Active members will be able to share investment earnings when returns top our assumed investment rate of return and if the group's funded ratio is above a specified target.
Retiree Medical Account: Group D members won't participate in traditional OPERS health care coverage. Rather, a portion of their employers' contributions will be dedicated to fund an RMA to be used to reimburse the member for future medical expenses.
COLA: A simple COLA tied to the Consumer Price Index, capped at 2 percent, will be available.
Benefit eligibility and final average salary: Group D members will take longer to reach reduced or unreduced benefit eligibility and will have an increased number of years for the final average salary calculation.
Portability: Group D members will be able to direct the investment of funds they roll into the plan from other eligible retirement plans. They'll also be eligible to purchase a maximum of five years of service credit, with no associated public employment, at the full actuarial cost. And after employment is terminated, funds could be rolled to another eligible retirement plan.
Also under discussion for Group D members is the creation of a proposed Protective Services Division, an occupational classification based on public safety job duties not currently covered in OPERS' Law Enforcement and Public Safety divisions.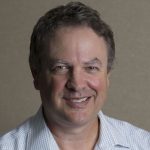 Michael Pramik is communication strategist for the Ohio Public Employees Retirement System and editor of the PERSpective blog. As an experienced business journalist, he clarifies complex pension policies and helps members make smart choices to secure their retirement.