OPERS answers member questions
Unused sick time, vacation days have limited use in determining pension
By Michael Pramik, Ohio Public Employees Retirement System
Nov. 7, 2019 – We receive many questions through our social media sites, but we can't always post responses to them.
So periodically we'll use our PERSpective blog to answer some of those questions that we believe will have widespread interest.
Q: I'm planning to retire next year, and I've got a lot of unused sick time and vacation days. Can I cash them in and have that money applied to my final-year salary for pension purposes?
A: Ohio law allows the payment of unpaid leave to be considered earnable salary for the purposes of pension calculation if your employer has an approved conversion plan on file and the payout meets the criteria outlined in the plan. However, Ohio Revised Code Section 145.01 and Ohio Administrative Code 145-1-26 limit these conversions to sick leave, personal leave and vacation leave accrued but not used during the calendar year as part of a conversion plan. (Holidays are not included.)
Unpaid leave earned in previous calendar years does not qualify as earnable salary. So OPERS members could not, for example, carry over hundreds of hours of unpaid leave for decades, be paid for them at retirement and have those payments count toward their pension benefits.
This is one way OPERS limits pension spiking – artificially inflating one's final average salary for the purposes of boosting the pension benefit. The ability of some members to include limited amounts of unpaid leave in their earnable salary for one year does not have a burdensome effect on the pension system.
Q: I'm enrolled in the OPERS Member-Directed Plan. Will my mitigating rate be increasing in 2020?
A: The mitigating rate is increasing next year. However, it will not negatively impact current Member-Directed and Combined plan participants. Here's why:
The mitigating rate has been in effect since 2003. It currently stands at 2.44 percent, and OPERS and its actuaries are recommending an increase to 3.5 percent beginning in January.
To fund the change in the mitigating rate for the Member-Directed Plan, OPERS will use plan forefeitures – money left unclaimed by former members. We'll fund the change in the Combined Plan mitigating rate by reducing the portion of the employer contribution used to pay the plan's unfunded actuarial accrued liability.
In both cases, plan participants will have the same percentages of their contributions credited to their individual defined contribution accounts.
Q: I'm a retiree in the OPERS Medicare Connector. When will I receive the health care premium receipt for 2020 to apply for reimbursement with Via Benefits?
A: Retirees enrolled in a plan through the Connector need to access a health care premium receipt from OPERS that reflects the amount deducted from their pension benefit for health care. This receipt is needed to file for a recurring reimbursement of those deductions from their Health Reimbursement Arrangement accounts.
We'll begin mailing the premium receipts in mid-December to all Medicare retirees with an HRA. Eligible participants can use the receipts along with personalized recurring reimbursement forms from Via Benefits to reapply for reimbursements in 2020.
The receipts will be contained with our "Get Ready for 2020" mailing, which we will send out in December. Look for additional information in PERSpective next month.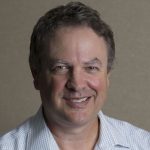 Michael Pramik is communication strategist for the Ohio Public Employees Retirement System and editor of the PERSpective blog. As an experienced business journalist, he clarifies complex pension policies and helps members make smart choices to secure their retirement.