OPERS backs governance resolution
Statewide effort would encourage companies to hire women as directors
By Michael Pramik, Ohio Public Employees Retirement System
Nov. 14, 2019 – The Ohio Public Employees Retirement System is backing an effort at the Ohio Statehouse to seek more women for corporate boards of directors.
Research has shown board diversity can improve a company's bottom line – that there's a positive correlation between gender-diverse boards and lowered governance risk, enhanced decision making and increased shareholder returns. That's important to institutional investors such as OPERS, which derives two-thirds of our pension benefit from investment returns.
And that's why OPERS Corporate Governance Officer Patti Brammer joined several other business leaders from around Ohio this week to offer proponent testimony at a hearing on House Concurrent Resolution 13. It would encourage public companies to hire more women to their boards and include more women in leadership roles. The resolution is being jointly sponsored by Ohio Reps. Sara Carruthers (R-Hamilton) and Thomas West (D-Canton).
"Passing this resolution shows the state is taking the first step in recognizing that increasing gender diversity and equity in corporate leadership would make Ohio a better place to live, work and retire with security," Rep. West said when he introduced the resolution in September.
Brammer said a "robust pipeline of board-ready female candidates" already exists, and OPERS' support of this resolution includes boosting that awareness. The resolution is not a quota or prescriptive measure to determine who should comprise Ohio companies' boards of directors.
"We want boards to select the best candidates," she said. "This resolution is about broadening horizons, changing board refreshment past practices and including alternate sources such as academia, government or even first-time board candidates in the search."
"Increasing awareness is a vital step toward improving the board diversity of Ohio companies, and this resolution aids our engagement efforts."
The resolution remains in the hearing stage, and no timetable has been set for introduction to the House floor.
OPERS' Corporate Governance program focuses on adding value to our investment strategies and creating strong relationships with the public companies in which we invest by effectively voting proxies and responsibly participating in associated corporate governance activities, industry groups and coalitions.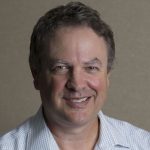 Michael Pramik is communication strategist for the Ohio Public Employees Retirement System and editor of the PERSpective blog. As an experienced business journalist, he clarifies complex pension policies and helps members make smart choices to secure their retirement.