Giving thanks for pensions
Public workers of all ages say retirement benefits a key perk
By Michael Pramik, Ohio Public Employees Retirement System
Nov. 26, 2019 – As Thanksgiving Day approaches, we'd like to share the results of a study that illustrates how much workers of all ages value public pensions.
The National Institute on Retirement Security's recent survey entitled "State and Local Employee Views on Their Jobs, Pay and Benefits" indicates that 74 percent of millennials who work in the public sector said their pension benefit was a major reason they chose the job. Baby boomers also value their state-and-local public pensions, with 70 percent of them saying it's a main reason they work where they do.
The NIRS survey also shows a majority of the 19 million state-and-local workers across the country highly value their opportunity to serve the public. Most agree they could earn more money in the private sector, so their pensions are an important factor in choosing their careers.
Cutting this benefit could push them out of the public-sector work force, the study states, so pensions also loom as an important recruitment tool, especially in technical fields such as engineering and information technology.
We sometimes read about the differences between generations of workers, but we're encouraged to know that public employees of all ages are thankful for their pensions.
As a reminder to our members and retirees, OPERS will be closed on Thanksgiving Day and the day after Thanksgiving. The OPERS lobby and phone lines will close at 2:30 p.m. on Wednesday.
We'll post our hours for Christmas and New Year's Day as those holidays approach. In the meantime, OPERS wishes everyone a happy Thanksgiving.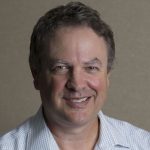 Michael Pramik is communication strategist for the Ohio Public Employees Retirement System and editor of the PERSpective blog. As an experienced business journalist, he clarifies complex pension policies and helps members make smart choices to secure their retirement.