Answers from our education road shows
Here are a few issues that often came up when we met with members
By Marc Tubbs, Ohio Public Employees Retirement System
Jan. 8, 2020 – The OPERS leadership and education teams traveled all over Ohio last fall, sharing a presentation about our health care and pension funding needs and potential solutions for the future. Here are answers to a few of the questions we've heard most frequently during these sessions.
Q: I know OPERS has proposed doing away with the OPERS-sponsored group medical plan for pre-Medicare retirees beginning in 2022. Will you offer something different or am I on my own?
A: Under the current proposal, we would replace the OPERS sponsored group plan for pre-Medicare retirees with an allowance that retirees would use to purchase the plan of their choice on the open market. This allowance can be used to help pay premiums for the plan you choose or for other health care expenses.
The full monthly allowance amount hasn't been determined yet but, like now, your percentage of the total allowance amount will be based on your age and years of qualified service when you retired and first enrolled in the OPERS health care plan. In addition, the current proposal includes an open Health Reimbursement Arrangement. This means you can purchase the plan of your choice without restrictions to certain plans or carriers. Additionally, OPERS will contract with a vendor who will to assist you in finding a plan on the open market that best fits your needs.
Q: The Windfall Elimination Provision is reducing the amount of Social Security benefits I receive from my years working in the private sector. Is there anything that can be done to change this provision?
A: According to current law, retirees who are eligible to receive a pension from OPERS (or other public retirement systems) often see their Social Security benefit reduced if they qualify for Social Security retirement.
Last year two bills were introduced in Congress to update the Windfall Elimination Provision: the Equal Treatment of Public Servants Act, sponsored by Kevin Brady, R-Texas, and the Public Servants Protection and Fairness Act, sponsored by Rep. Richard Neal, D-Mass.
OPERS has endorsed both WEP reform bills, as you can read in this PERSpective blog entry. We believe both bills offer a workable solution to a problem that negatively affects millions of Americans, including many OPERS members.
Q: I made money on my personal investment account for the last several years. Why does it seem like OPERS' investments are not seeing the same type of gains?
Comparing the performance of the OPERS pension fund to an individual investment account is not an apples-to-apples comparison. Individual investors invest their personal income. An individual portfolio receives contributions and grows until you retire. At retirement, the account switches to pay-out status.
OPERS is an institutional investor. We invest to pay not only future benefits but also current and continuous benefits, even as payouts sometimes exceed contributions to the fund. The OPERS portfolio must be designed to grow and distribute assets at the same time.
For example, in 2018, OPERS received approximately $3.5 billion in member and employer contributions. Also in 2018, OPERS made approximately $7 billion in pension and health care payments. We are paying out more than twice the amount that is received through contributions. The difference is made up through investment returns.
OPERS invests for the long term and for the benefit of all current and future retirees. We don't adjust plan design or investment policy as the result of one or two good or bad investment years.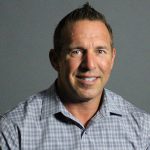 Marc Tubbs is the manager of OPERS' Education division. He oversees the development and delivery of educational content that helps members and retirees make sound financial-wellness and retirement-related decisions.