OPERS provides answers to questions we're being asked thus far
By Michael Pramik, Ohio Public Employees Retirement System
Jan. 23, 2020 – We've fielded many questions about health care since announcing last week that OPERS will be changing its health care coverage in 2022.
Here are answers to some of the questions we're being asked most often.
Q: I fully understand why the change is needed. I hope I am provided with information, so I can fully understand how the changes will affect me and how I will find insurance in 2022.
A: We will be communicating extensively with retirees over the next two years until the changes go into effect on Jan. 1, 2022. We encourage all OPERS members and retirees to read their mail, refer to our website, blog and social media sites for more information, and take advantage of the extensive offerings made available by the OPERS education team. Visit the Member Education Center for seminars, dates and locations.
Q: Will the allowance for pre-Medicare coverage be added to the monthly pension benefit?
A: No, but current participants in the OPERS group pre-Medicare plan will likely see their pension checks increase as a result. Because we will no longer deduct the retiree's portion of the premium from their pension check, current plan participants will see a net increase in their monthly payment. This amount can be used for medical expenses. The average premium amount deducted from a retiree's benefit payment is about $345 per month in 2020.
The allowance will be deposited monthly into a Health Reimbursement Arrangement account we will set up for every participant in the plan. The HRA is an Internal Revenue Service-approved program that allows us to provide the allowance on a pre-tax basis. Retirees will pay for premiums and other expenses, then apply for reimbursement from the HRA account.
Q: I will be opting for pre-Medicare coverage in 2022. Will I be able to use the money for any health care plan?
A: Yes. OPERS anticipates offering an open coverage model in which participants will be able to select a plan that meets their individual needs from the OPERS selected vendor or from a vendor of their choice.
Q: What happens to children under age 26 who could have enrolled in the OPERS pre-Medicare plan when it is eliminated in 2022?
A: There will be no allowance for dependents as of Jan. 1, 2022. However, the retiree could use their own HRA dollars to be reimbursed for qualified medical expenses for an eligible dependent. Counseling will be available to help evaluate your options as well as identify any financial assistance available.
Q: I retired and enrolled in health care prior to 2015 with less than 20 years of service. My allowance percentage was grandfathered at 75 percent. I hear that the 75 percent grandfathering will no longer apply in 2022. What does this mean for me?
A: OPERS provides an allowance to both Medicare and pre-Medicare health care participants. The allowance amount is determined on an increasing scale based on age and years of service. Previous changes set the minimum allowance percentage at 75 percent for those already retired, even if they had fewer than 20 years of service at retirement.
Beginning in 2022, those who were subject to this grandfathering with fewer than 20 years of service will have their allowance amount reduced to 51 percent ($612 per month for pre-Medicare; $178.50 per month for Medicare).
Q:  Where can we find a chart that shows the percentages for those who retired younger than age 60?
A: Anyone who retired under the age of 60 should use the age 60 column on the chart and their applicable years of service. The allowance table has not changed.
Q: If I retire between now and 2022, what are my options?
A: If you are considering a retirement date between now and when the changes become effective in 2022, we strongly encourage you to attend an OPERS educational seminar as well as schedule a meeting with an OPERS retirement counselor to evaluate your individual options. In general, current health care coverage will continue through 2021.
Q: What will the monthly pre-Medicare allowance be beginning in 2022?
A: The base allowance amount for calendar years 2022, 2023 and 2024 will be $1,200 per month. After 2024, we plan to continue to offer an allowance at an amount based on market conditions and funding.
Q: Do you have any estimates of what pre-Medicare medical, prescription, dental and vision coverage will cost per month in 2022?
A: It's too early to say exactly what insurance will cost in two years. However, you can check HealthCare.gov for current rate examples. Based on research premiums for plans currently available range from $600-$1,200 monthly depending on your location.
Q: I'm currently a re-employed retiree and I'm enrolled in OPERS coverage because my employer doesn't offer it to me. What will I do if I'm still working in this job two years from now, since OPERS is discontinuing its group plan?
A: More information regarding re-employed retirees will be available in the coming months.
Q: Do you have an estimate of how long the $350 base allowance for Medicare-eligible retirees will stay at that amount?
A: We anticipate the $350 base allowance to remain from 2022-2024. After 2024, we plan to continue to offer an allowance at an amount based on market conditions and funding.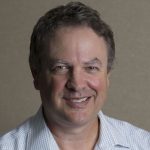 Michael Pramik is communication strategist for the Ohio Public Employees Retirement System and editor of the PERSpective blog. As an experienced business journalist, he clarifies complex pension policies and helps members make smart choices to secure their retirement.