Be wary of coronavirus scams
Don't give out personal information or fall prey to opportunists
By Michael Pramik, Ohio Public Employees Retirement System
March 27, 2020 – OPERS reminds members that the coronavirus scare is opening the door to scammers and marketers trying to contact public pension workers and retirees.
At this time, we are aware of one email that is being sent to some OPERS members offering counseling appointments. OPERS will not call or email you asking for information unless you contacted us first. If anyone asks for personal information such as bank account numbers or your Social Security number or tries to sell you products you didn't ask for, we encourage you not to respond. Please continue to use caution if you are solicited from unknown sources.
Also, be wary of email pitches for investment advice, medical supplies or medical breakthroughs. The FBI recently arrested a person in California for trying to solicit investments in a company that claimed to have developed a coronavirus cure, as well as a vaccine.
The U.S. Federal Trade Commission offers these tips:
Be cautious with robocalls. Don't press any numbers. Scammers are using illegal robocalls to pitch everything from scam coronavirus treatments to work-at-home schemes. The recording might say that pressing a number will let you speak to a live operator or remove you from their call list, but it might lead to more robocalls, instead.
Ignore online offers for vaccinations and home test kits. There currently are no vaccines, pills, potions, lotions, lozenges or other prescription or over-the-counter products available to treat or cure coronavirus disease 2019 (COVID-19) — online or in stores. Currently, there also are no FDA-authorized home test kits for the coronavirus. Visit the FDA to learn more.
Fact-check information. Scammers, and sometimes well-meaning people, share information that hasn't been verified. Before you pass on any messages, contact trusted sources. Visit What the U.S. Government is Doing for links to federal, state and local government agencies.
Know who you're buying from. Online sellers may claim to have in-demand products, like cleaning, household, and health and medical supplies when, in fact, they don't.
Don't respond to texts and emails about checks from the government. The details are still being worked out. Anyone who tells you they can get you the money now is a scammer.
Don't click on links from sources you don't know.
Watch for emails claiming to be from the Centers for Disease Control and Prevention or experts saying they have information about the virus. For the most up-to-date information about the Coronavirus, visit the Centers for Disease Control and Prevention and the World Health Organization.
Do your homework when it comes to donations, whether through charities or crowdfunding sites. Don't let anyone rush you into making a donation. If someone wants donations in cash, by gift card, or by wiring money, don't do it.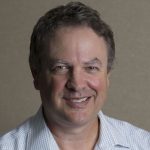 Michael Pramik is communication strategist for the Ohio Public Employees Retirement System and editor of the PERSpective blog. As an experienced business journalist, he clarifies complex pension policies and helps members make smart choices to secure their retirement.