Members rely on OPERS' dental, vision coverage
Know the facts before enrolling in a second plan mid-year
By Michael Pramik, Ohio Public Employees Retirement System
Aug. 28, 2020 – OPERS members, including actives and retirees, might occasionally receive offers for dental and vision coverage from sources other than us.
For instance, the retiree member group PERI, in coordination with Association Member Benefits Advisors, recently offered its membership the opportunity to enroll in a dental and vision plan not associated with OPERS. The enrollment materials indicated a start date of Oct. 1.
If you currently are enrolled in a dental or vision plan through OPERS, your enrollment will continue through the end of 2020. Before making any changes contact your plan administrator to see if additional or substitute coverage will be in your best interest. In most cases there is no advantage to enrolling in, and paying for, multiple dental and/or vision plans.
OPERS believes it's important to offer dental and vision coverage that meets our retirees' needs, both clinically and financially. The optional plans we've chosen feature comprehensive coverage that exceeds that of the average plan in today's market, and we conveniently deduct the premiums from your pension benefit.
The OPERS plans provide an extensive network of providers and excellent customer service from both MetLife (dental) and Aetna (vision). In addition, premiums for 2021 will be slightly lower than this year due to the suspension of the Affordable Care Act's Health Insurance Tax. Your next opportunity to make a change to your OPERS dental or vision plan will be during open enrollment this fall. Any change you make will be effective Jan. 1, 2021.
The 2021 rates will be in place through the entire 2021 calendar year. The OPERS dental and vision plans have served our retirees and their families well for the past 40 years. This chart provides a direct comparison among OPERS plan options and the plans being offered by PERI and AMBA. We encourage you to be aware of your current dental and vision coverage, including premiums and provider network, to make sure you have a plan that meets your needs.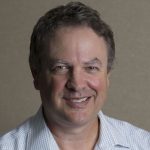 Michael Pramik is communication strategist for the Ohio Public Employees Retirement System and editor of the PERSpective blog. As an experienced business journalist, he clarifies complex pension policies and helps members make smart choices to secure their retirement.