COVID-19 vaccines are here
OPERS offers information on availability, distribution, cost
By Michael Pramik, Ohio Public Employees Retirement System
Dec. 18, 2020 – Health care workers administered the first COVID-19 vaccines in the United States this week, and it's only a matter of time before the vaccine is widely available to everyone.
We'd like to offer some general information and resources to help OPERS retirees understand the distribution procedure and what they might do to receive the vaccine. That appears likely to occur next spring or summer for most people.
The Ohio State University Wexner Medical Center was the first site in Ohio, and among the first in the country, to administer the Pfizer coronavirus vaccine to its frontline health care staff and other employees on Monday. That event was followed later in the week by hospitals around Ohio receiving hundreds of vaccine doses and giving it to their workers.
The vaccine requires a two-dose regimen. Depending on the manufacturer's specifications, the second dose will be administered between 3-4 weeks following the initial inoculation. The rollout of vaccines is fluid and is subject to change depending on various factors including manufacturing, distribution and administration challenges.
Ohio Gov. Mike DeWine said the coronavirus vaccine will be rolled out in phases starting with these groups:
Healthcare workers who routinely care for patients with the virus
Emergency medical responders
Staff and residents of nursing homes, assisted living centers, veterans homes and group homes for those with developmental disabilities
Early vaccine administration will occur in a hospital setting, at a local health department or through Walgreens or CVS. At some point in the future primary care physicians will be able to administer the vaccine within their practice facilities.
The availability of the vaccine for the general population in good health will depend on the speed of manufacturing, DeWine said. As of now it's uncertain when that will be, although a second vaccine, made by Moderna, is on the fast track to Food and Drug Administration approval and is expected to be available next week in Ohio.
Your age, health condition and risk of exposure will determine which phase of the plan you fit into. Ohio's schedule follows guidance from the federal Centers for Disease Control and Prevention, and the Ohio Department of Health has information about the vaccination program on its website.
Consumers will not pay to receive the vaccine this year or next year, as the Coronavirus Aid, Relief and Economic Security (CARES) Act, signed into law in March, classifies the vaccine as a covered preventive service. Vaccination providers may charge an administration fee which will be paid by your insurance plan, Medicare, Medicaid or the Provider Relief Fund as established under the CARES Act. (See the PERSpective blog posted earlier this month on how to seek testing for COVID-19.)
Use the following links for more information about COVID-19:
Finally, Ohio Attorney General Dave Yost this week issued a warning to consumers to be aware of scammers trying to take advantage of the vaccine's availability.
For example, scammers might impersonate distributors, providers or local health department representatives claiming to need personal information, such as a Social Security number, to place you on a list to receive a COVID-19 vaccine.
Other scammers could promise to help you move to the front of the line for a vaccine but ask for advanced payment to secure the spot. Yost said these communications could come through email, phone calls, postal mail, text messages or even social media accounts.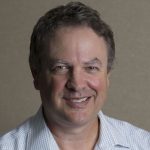 Michael Pramik is communication strategist for the Ohio Public Employees Retirement System and editor of the PERSpective blog. As an experienced business journalist, he clarifies complex pension policies and helps members make smart choices to secure their retirement.