Retirees can use online account to access what they need
By Michael Pramik, Ohio Public Employees Retirement System
Jan. 26, 2021 – Tax season is here, and tax forms are available online to OPERS benefit recipients who have registered their OPERS online accounts.
The two forms available online are Form 1099-R and Form 1095-B. Form 1099-R reports distribution of pension benefits. Form 1095-B verifies that retirees and dependents had minimum essential health insurance coverage in the previous year.
Here is more information about each of these forms:
2020 IRS 1099-R
While this form is available in your online account now, OPERS will mail it by the end of January. Your 1099-R will not provide your health care deductions for 2020, but that information is available in your 2020 OPERS Health Care Premium Receipt through your online account.
If you're an OPERS disability benefit recipient, Box 7 on your 1099-R will have a code number 7 or 2, depending on your age. Your tax adviser may incorrectly indicate this code should be a 3. But remember that OPERS members are evaluated for disability from their OPERS-covered position, not as a person who is permanently disabled as defined by the IRS.
2020 IRS 1095-B
Retirees no longer have to file this form with their tax returns. They are reference documents that validate health plan coverage. Consult the IRS or your tax adviser if you have additional tax questions.
In past years the IRS has required these forms be mailed to each primary plan participant who met minimum essential coverage requirements. New guidance on their distribution allows health plan sponsors, such as OPERS, to provide access to them through other means. Thus, OPERS will not be mailing the forms this year.
To view and print your 2020 Form 1095-B, please log in to your OPERS online account. If you don't have a printer, you can request a copy to be mailed by sending a secure message from your online account, calling 1-800-222-7377 or by writing to OPERS at 277 E. Town St., Columbus, Ohio 43215. All requests for copies will be fulfilled within 30 days of the request.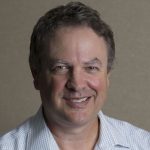 Michael Pramik is communication strategist for the Ohio Public Employees Retirement System and editor of the PERSpective blog. As an experienced business journalist, he clarifies complex pension policies and helps members make smart choices to secure their retirement.