Action required for disability recipients
Return 'E&E' statement to avoid interruption of benefits, health care
By Michael Pramik, Ohio Public Employees Retirement System
Feb. 9, 2021 – OPERS disability recipients are required to report to us any employment during the previous year, as well as total earnings, employer information and job descriptions.
Thus, OPERS disability benefit recipients need to annually complete an Employment and Earnings Statement, which we've begun mailing this week. Even if you didn't work in 2020, you must complete and submit the E&E statement. Only income from employment should be reported: spousal support, child support, and volunteer service are not required information.
However, if you applied for OPERS disability benefits on or after Jan. 7, 2013, you're required to report any Social Security income.
If OPERS does not receive your completed statement by April 15, your May disability benefit payment and subsequent payments will be suspended until we receive the form. In addition, if you do not provide this form, your Health Reimbursement Arrangement monthly allowance and coverage for yourself or any dependents enrolled in OPERS health care coverage will be terminated as of May 1.
OPERS will waive the statement submission for disability recipients who meet one of the following criteria:
Are under legal guardianship
Reside in a skilled nursing facility
Were age 70 or older as of Dec. 31, 2019
Beginning this year, you're now able to access your Employment and Earnings Statement through your online account. If you misplace the initial statement we mail to you in February, you can log in to your OPERS online account and print a new form. Forms can't be submitted electronically, but you can print, complete and mail the form to us.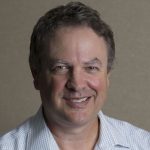 Michael Pramik is communication strategist for the Ohio Public Employees Retirement System and editor of the PERSpective blog. As an experienced business journalist, he clarifies complex pension policies and helps members make smart choices to secure their retirement.