New plan set for re-employed retiree health care
Reimbursement deposits will continue to accumulate beginning in 2022
By Michael Pramik, Ohio Public Employees Retirement System
March 4, 2021 — Last summer the OPERS Board of Trustees approved a new health care plan for re-employed retirees. Here are details of the plan, which will begin in 2022.
OPERS is transitioning from offering a Pre-Medicare group medical plan to providing a Health Reimbursement Arrangement (HRA), in which participants will choose an individualized health care plan. OPERS will contribute funds to an HRA that participants can use to claim reimbursements for qualified health care expenses.
Because group plans are being eliminated in 2022, the trustees voted to implement new rules for re-employed retirees effective Jan. 1, 2022.
Current re-employed retiree coverage
When current retirees become re-employed in an OPERS-contributing position, their health care coverage changes. OPERS requires all re-employed retirees to choose coverage offered by the employer if it's available to them.
If employer coverage isn't available, re-employed retirees may enroll in a separate, OPERS group medical plan that closely aligns with our current plan for Pre-Medicare retirees. Retirees pay a premium, which is offset by the OPERS-provided allowance. For Medicare retirees, the allowance replaces the HRA deposits during the re-employment period. Participants are subject to new deductibles and co-insurance.
There is one difference specific to Medicare re-employed retirees. They can stay enrolled in their Medicare medical plan through Via Benefits with no monthly HRA deposits (vs. enrolling in their employer coverage or enrolling in the OPERS group plan if employer coverage isn't available). No matter which option they choose, they would not receive an HRA deposit, and expenses incurred during re-employment are not eligible for reimbursement; however, expenses incurred outside of re-employment can continue to be reimbursed.
Re-employed retiree coverage beginning in 2022
All re-employed retirees will be able to retain their individual or family medical plans (or their Medicare medical plan through Via Benefits if applicable). The monthly HRA deposits will continue to accumulate during re-employment in a separate Re-employed Accumulated HRA, as long as the retiree stays opted into the HRA (or in their Medicare medical plan through Via Benefits). Members can track the balance through their online accounts.
However,  re-employed retirees will not be able to access the accumulated money while they're re-employed. It will become available once they terminate their re-employment and can be used to seek reimbursement for any expenses incurred outside of re-employment.
Similar to today, re-employed retirees will continue to have access to their HRA balance during re-employment to seek reimbursement for expenses incurred outside of re-employment.
For more information on these changes, visit the Health Care 2022 page at opers.org.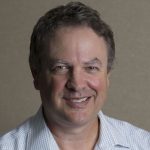 Michael Pramik is communication strategist for the Ohio Public Employees Retirement System and editor of the PERSpective blog. As an experienced business journalist, he clarifies complex pension policies and helps members make smart choices to secure their retirement.