Save time with the OPERS online account
New video explains how to avoid delays by using self-help tools
By Michael Pramik, Ohio Public Employees Retirement System
March 10, 2021 – The OPERS online account is the way for our members and retirees to stay in touch with us, apply for retirement and other benefits, and keep their personal information up to date.
These days, it can be especially helpful because of delays in postal delivery that we've seen.
For instance, through your online account you can view and print documents that we often receive requests for, such as an Account Value Letter, an Income Verification Letter and the 1099R tax form.
In the latest "A Minute with Member Services video, we show you how to avoid the stress of mail delays by using your online account.
https://www.youtube.com/watch?v=MbiwUVhtLG4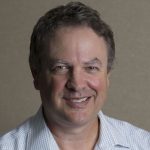 Michael Pramik is communication strategist for the Ohio Public Employees Retirement System and editor of the PERSpective blog. As an experienced business journalist, he clarifies complex pension policies and helps members make smart choices to secure their retirement.