Answers to Health Care 2022 questions
This month: Learn the basics of OPERS' new Pre-Medicare coverage
By Michael Pramik, Ohio Public Employees Retirement System
March 31, 2021 – As we draw nearer to 2022, and the changes that will affect OPERS retirees next year, we will periodically post questions and answers to key topics we believe will benefit our members.
Q: Why does OPERS need to make changes to the current Pre-Medicare group medical plan?
A: The OPERS group medical plan has become unsustainable because of the high cost of coverage and the status of OPERS' pension funding. All money that would be available to fund health care, which could come only from the contribution of employers, must go toward the pension fund. Projections indicate we will not be able to contribute money to our Health Care Fund for more than a decade. By switching from a group medical plan to a Health Reimbursement Arrangement (HRA), OPERS will be able to continue offering current and future retirees assistance with the cost of health care coverage.
Q: What sort of plan will be available to Pre-Medicare retirees beginning next year?
A: Effective Jan. 1, 2022, OPERS will no longer offer a group medical plan. Instead, we will provide eligible Pre-Medicare retirees with an opportunity to opt in to an HRA and receive monthly deposits from OPERS. Retirees can use the funds within their HRA to be reimbursed for qualified medical expenses for both the retiree and their eligible dependents, including monthly premiums for the medical plan of their choice.
Q: What is a Health Reimbursement Arrangement?
A: An HRA is an account funded by OPERS that provides tax-free reimbursement for qualified medical expenses such as monthly insurance premiums, deductibles, co-insurance and copays incurred by eligible retirees. Via Benefits will administer the HRA.
Pre-Medicare retirees can use their HRA to get reimbursed for qualified medical expenses. Only OPERS can contribute funds to the HRA. Retirees cannot add their own funds. Pre-Medicare retirees must submit a request for reimbursement including supporting documentation for Via Benefits to approve and release the money from the HRA into the retiree's personal bank account. Expenses are determined eligible for reimbursement based on IRS guidelines.
Q: What is Via Benefits?
A: OPERS has partnered with Via Benefits to create the OPERS Pre-Medicare Connector. Via Benefits Insurance Services, founded in 2004, has helped more than 2 million people evaluate and enroll in individual health insurance. Via Benefits is a resource offering personal service to help retirees understand coverage options through a robust online experience supported by a customer service team. It operates the first and largest Medicare marketplace in the country and, in 2014, expanded to include individual and family plans for Pre-Medicare retirees.
Q: Will Pre-Medicare retirees select a new plan through OPERS?
A: No. Pre-Medicare retirees can enroll in any medical plan they choose for 2022. Although it's not required, we highly recommend that retirees explore their coverage options with the OPERS Pre-Medicare Connector. Via Benefits is a resource that helps retirees understand and navigate individual and family health plan options.
Via Benefits isn't an insurance carrier. It's a company that provides:
Education, support, and assistance to retirees and their dependents when selecting and enrolling in an individual or family medical plan
Financial consulting — Via Benefits will help Pre-Medicare retirees understand their funding options. If a retiree qualifies for a federal subsidy, Via Benefits will walk the retiree through a side-by-side comparison to help them decide between taking advantage of the federal subsidy or using the OPERS HRA.
HRA administrative services
Ongoing retiree support after medical plan enrollment
Q: How much money will OPERS deposit into an individual's HRA?
A: Monthly HRA deposits will vary depending on the age when the retiree first enrolled in the OPERS Health Care Program and their qualifying years of health care service credit at retirement. The allowances will range from 51 percent to 90 percent of the base allowance amount. The Pre-Medicare base allowance amount will be $1,200 for the first three years, from 2022 through 2024. It will be re-evaluated based on market conditions and funding. Retirees can determine their allowance percentage and monthly HRA deposit amount in 2022 by visiting the Health Care 2022 page on OPERS.org.
OPERS also will provide a one-time, $1,200 transition deposit this fall for retirees who are enrolled in the OPERS Pre-Medicare group medical plan as of Dec. 1, 2021, and have opted in to the HRA. This transition deposit is designed to help defray up-front costs associated with enrolling in a new medical plan.
Q: Will retirees receive HRA deposits for dependent children?
A: No. Dependent children will not receive an allowance effective Dec. 31, 2021, when OPERS no longer offers the current Pre-Medicare group plan. However, retirees will be able to use HRA dollars to be reimbursed for qualified medical expenses incurred by eligible dependents.
Q: If a retiree has primary health care coverage with another Ohio Retirement System, will they be able to receive HRA deposits if they also meet OPERS health care eligibility requirements?
A: Yes. Pre-Medicare retirees will receive HRA deposits from OPERS once they've opted in to the HRA through Via Benefits this fall. Having health care coverage through another Ohio Retirement System will be no different than enrolling in health care coverage through the OPERS Pre-Medicare Connector, healthcare.gov, or a private insurance company.
For more information on this transition, visit the Health Care 2022 page at opers.org. Also, plan to attend a Retiree Health Care Under 65 webinar. This webinar was updated with new information in February. If you have attended one of these sessions, you may consider attending again this year. Visit the Member Education Center at opers.org to register. All webinars are also available as Recorded Presentations to watch at your convenience.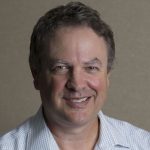 Michael Pramik is communication strategist for the Ohio Public Employees Retirement System and editor of the PERSpective blog. As an experienced business journalist, he clarifies complex pension policies and helps members make smart choices to secure their retirement.