Online account offers access to tax forms
Check out the OPERS tax guide for general information on how to file
By Michael Pramik, Ohio Public Employees Retirement System
April 15, 2021 — With Tax Day being extended to May 17, OPERS retirees have some more time to file their federal and state taxes. We've put together a brief video that shows you how to access your tax forms online. It also shows you how to find other tax-related resources on the OPERS website, including the 2020 Income Tax Guide.
https://www.youtube.com/watch?v=FHfc4iMyd4I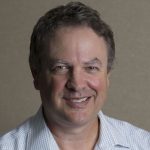 Michael Pramik is communication strategist for the Ohio Public Employees Retirement System and editor of the PERSpective blog. As an experienced business journalist, he clarifies complex pension policies and helps members make smart choices to secure their retirement.