Answers to Health Care 2022 questions
This month: Learn details of the Health Reimbursement Arrangement
By Michael Pramik, Ohio Public Employees Retirement System
April 27, 2021 – As we draw nearer to 2022, and the changes that will affect OPERS Pre-Medicare retirees next year, we will periodically post questions and answers to key topics we believe will benefit our members.
This month we're answering several questions regarding the Health Reimbursement Arrangement, an account we fund that provides tax-free reimbursement for qualified medical expenses such as deductibles, co-insurance and co-pays incurred by eligible retirees. Via Benefits will administer the HRA.
Q: Will the funds in my Health Reimbursement Arrangement expire at the end of each year?
A: No. Retirees can carry their HRA balance from year to year and continue using the funds to be reimbursed for qualified medical expenses.
Q: Will I be able to use HRA funds that accumulated before I became Medicare eligible for health care expenses that I incur after I become Medicare eligible?
A: Yes. Once you become Medicare-eligible and enroll in a Medicare medical plan through the OPERS Medicare Connector, you will have access to the funds you accumulated in your HRA as a Pre-Medicare retiree. The previous HRA balance is co-mingled into one HRA that the retiree can use for any expenses incurred after the effective date of their Pre-Medicare HRA.
Q: If a retiree has primary health care coverage with another Ohio Retirement System, will they be able to receive HRA deposits if they also meet OPERS health care eligibility requirements?
A: Yes. Qualified Pre-Medicare retirees will receive HRA deposits from OPERS once they've opted in to the HRA through Via Benefits this fall. Having health care coverage through another Ohio Retirement System will be no different than enrolling in health care coverage through the OPERS Pre-Medicare Connector, healthcare.gov, or a private insurance company.
Q: Are Pre-Medicare retirees required to go through Via Benefits to receive an HRA deposit and select a plan?
A: Yes and No. During open enrollment, Pre-Medicare retirees will be required to contact Via Benefits, either over the phone or online, to opt in to the HRA. Pre-Medicare retirees will have an open HRA meaning they are not required to use Via Benefits to elect a medical plan. However, we encourage them to do so for the following reasons:
Via Benefits licensed benefit advisors provide helpful support in understanding options and enrolling in a plan that can best meet the Pre-Medicare retiree's needs, all at no cost to the retiree.
Retirees must opt in with Via Benefits to receive HRA contributions and have access to that money to be reimbursed for eligible expenses since Via Benefits is the HRA administrator.
When Pre-Medicare retirees become Medicare-eligible, they must use Via Benefits to enroll in a medical plan. It is a requirement for Medicare HRA eligibility, so it makes sense to begin the relationship with Via Benefits now.
Retirees can shop for, compare and enroll in a new plan, and opt in to the HRA, using the Via Benefits website. Enrolling online allows retirees to explore options at their own pace. Enrolling over the phone takes about 30-60 minutes.
For more information on this transition, visit the Health Care 2022 page at opers.org. Also, plan to attend a Retiree Health Care Under 65 webinar. This webinar was updated with new information in February. If you have attended one of these sessions, you may consider attending again this year. Visit the Member Education Center at opers.org to register. All webinars are also available as Recorded Presentations to watch at your convenience.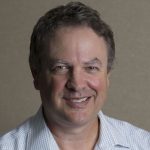 Michael Pramik is communication strategist for the Ohio Public Employees Retirement System and editor of the PERSpective blog. As an experienced business journalist, he clarifies complex pension policies and helps members make smart choices to secure their retirement.