OPERS endorses WEP reform bill
We're asking Congress to pursue a solution that will help our members
By Michael Pramik, Ohio Public Employees Retirement System
May 4, 2021 – In 2019 the Ohio Public Employees Retirement System endorsed two pieces of federal legislation that would reform the Social Security Windfall Elimination Provision and provide a measure of relief for our members and retirees who have been impacted by the offset.
Although neither bill progressed into law, one of the sponsors – House Ways and Means Committee Chairman Richard Neal (D-Mass.) – recently reintroduced his legislation as the Public Servants Protection and Fairness Act of 2021 (HR 2337). (A summary is included here.) As we did in the past, OPERS has sent a letter supporting the legislation and urging action on an issue that undermines the retirement security of so many Ohioans.
We have heard from many of our retired members that WEP relief is one of their most pressing issues, because it often results in a reduced Social Security benefit for those who also have worked in the private sector. OPERS' Government Relations staff has been active on this issue for decades. As we continue to engage with members of Congress, we are encouraged by the current efforts to modify the WEP formula and bring much-needed relief to our retirees and the millions of public employees around the country who are impacted.
OPERS has chosen to support Rep. Neal's bill because we believe it offers a workable solution to a problem that harms more of our members every day. The bill changes the way Social Security benefits are calculated so that non-covered earnings are taken into account, but it also specifies that no worker will be worse off as a result of that change – if a worker would be better off retiring under the current law, they would receive that treatment.
Also, unlike legislation that would simply repeal the WEP, Rep. Neal's bill also provides for monthly $150 relief payments to retirees who already have been impacted by the offset.
To be clear, OPERS' support for the Public Servants Protection and Fairness Act of 2021 does not necessarily mean we are opposed to full repeal of the provision. As we press for a solution to the WEP, whether reform or repeal, we must consider its chances for success as well as any unintended consequences that might result.
The cost and perceived inequity of WEP repeal have prevented that option from gaining any real traction in the decades since the offset was enacted into law, and have led some to suggest that the better solution would be to mandate Social Security coverage for all public workers. OPERS has opposed mandatory Social Security coverage for many years because of the likely fiscal impact to our system and resulting significant benefit reductions.
We encourage you to read Rep. Neal's bill and then contact your member of Congress to share your stories regarding how you have been, or will be, impacted by the WEP. Ask them to work diligently on a bipartisan solution that not only addresses the inequities associated with the provision, but that also can be enacted into law. The time for action is now.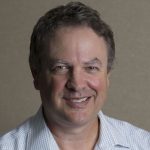 Michael Pramik is communication strategist for the Ohio Public Employees Retirement System and editor of the PERSpective blog. As an experienced business journalist, he clarifies complex pension policies and helps members make smart choices to secure their retirement.