Answers to 2022 health care questions
This month: Learn what you can do now to prepare for next year
By Michael Pramik, Ohio Public Employees Retirement System
May 25, 2021 – As we draw nearer to 2022, and the changes that will affect OPERS Pre-Medicare retirees next year, we will periodically post questions and answers to key topics we believe will benefit our members.
This month we're answering several questions regarding the Premium Tax Credit and the Health Reimbursement Arrangement (HRA), the difference between health maintenance organizations and preferred provider organizations, and some things you can do now to prepare for 2022.
Q: Could you please explain where the IRS states you cannot have an HRA and receive a premium tax credit if you purchase insurance through Healthcare.gov?
A: The IRS addresses this issue in a Q&A about the Premium Tax Credit (Question No. 18): "If you are provided a retiree-only HRA, you cannot claim a premium tax credit for the months you are provided the HRA."
When the OPERS Board of Trustees deliberated and approved the Pre-Medicare HRA, it determined that an eligible retiree must opt-in to the HRA in order to receive an HRA allowance.
Q: I understand I'll be signing up for Pre-Medicare health care coverage during open enrollment. But is there anything I can do in the meantime to plan?
A: Yes. We recommend that you take some time now to consider your medical needs, your doctors and your annual income for 2022.
Do you or does someone in your family have a chronic condition, such as asthma, diabetes or heart disease? Or take maintenance medications or use specialty drugs? Knowing your needs for next year will be very helpful when it comes time to choose a plan.
Also, consider whether you or your family members see specialists regularly. Do you have upcoming treatments or surgeries planned? If you'd like specific doctors to treat you, you'll need to seek coverage that includes them.
Regarding your annual income, that's important to determine if you'll be eligible for a federal subsidy in the form of a Premium Tax Credit. If so, you'll need to weigh your funding options, and determine whether you'll take the Premium Tax Credit or opt in to receiving an HRA deposit.
Q: I understand that the new plans for Pre-Medicare coverage are typically health maintenance organizations (HMOs), not preferred provider organizations (PPOs). What's the difference?
A: That is true. HMOs provide coverage only within a defined network, except in the case of an emergency. A primary care physician may be required, and premiums may be lower in exchange for certain network restrictions. Deductibles also may be either low or not required for in-network care.
Meanwhile, a PPO provides full coverage in-network and some out-of-network coverage. A primary care physician is rarely required, and premiums often are higher for this network flexibility. Deductibles typically apply for in-network treatment, and they're often higher for out-of-network care.
These types of plans also differ on how referrals are executed. In an HMO, referrals may be required before seeing a specialist, while that's rarely the case in a PPO.
Finally, in both types of plans, out-of-pocket maximums are required to control excessive costs.
Q: I'm in the OPERS group plan. What type of plan do I have now?
A: Medical Mutual is a PPO. The majority of individual and family medical plans offered throughout Ohio are HMOs.
For more information on this transition, visit the Health Care 2022 page at opers.org. Also, plan to attend a Retiree Health Care Under 65 webinar. This webinar was updated with new information in February. If you have attended one of these sessions, you may consider attending again this year. Visit the Member Education Center at opers.org to register. All webinars are also available as Recorded Presentations to watch at your convenience.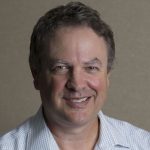 Michael Pramik is communication strategist for the Ohio Public Employees Retirement System and editor of the PERSpective blog. As an experienced business journalist, he clarifies complex pension policies and helps members make smart choices to secure their retirement.