Member Library a handy reference
Website link provides the basics, and more, about your pension system
By Michael Pramik, Ohio Public Employees Retirement System
June 17, 2021 – We often receive questions through our blog about the services OPERS offers. In many cases, the answers are readily available on our website.
Our Member Library is an online hub that contains a wealth of information about how your pension system works. We encourage all OPERS members and retirees to become familiar with this page and the information it provides.
There are links to pension system basics, such as service credit, saving for retirement and how to change your retirement plan.
References about retirement also can be found. Topics include terminating public employment, how to return to work after retirement, survivor benefits and more. If you're seeking info about the Partial Lump Sum Option Payment or income taxes, there are links to those guides as well.
The library also is a central location for health care information. You'll find a leaflet on health care basics, as well as longer guides on health care and vision/dental coverage, as well as Medicare and the Retiree Medical Account. You can access information specific to the health care changes upcoming next year through our Health Care 2022 page.
The Member Library also contains links to several of our past member and retiree newsletters, as well as links to information about disability benefits and benefits for elected officials, law enforcement members and more.
We update the Member Library periodically, so we recommend bookmarking the site for easy reference.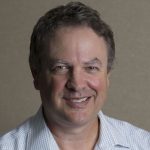 Michael Pramik is communication strategist for the Ohio Public Employees Retirement System and editor of the PERSpective blog. As an experienced business journalist, he clarifies complex pension policies and helps members make smart choices to secure their retirement.