Answers to Health Care 2022 questions
This month: Learn about coverage for those living outside Ohio
By Michael Pramik, Ohio Public Employees Retirement System
June 29, 2021 – As we draw nearer to 2022, and the changes that will affect OPERS Pre-Medicare retirees next year, we will periodically post questions and answers to key topics we believe will benefit our members.
This month we're answering several questions regarding health care for out-of-state residents, the transition deposit and how the HRA works when retirees are on their spouse's insurance.
Q: It would be great if you could address out-of-state Pre-Medicare retirees. How will the transition impact that population?
A: You can use Via Benefits to find a plan no matter what state you live in. Your state of residence has no bearing on your reimbursements, although there are enrollment restrictions for residents of Massachusetts, Rhode Island and Vermont.
Since OPERS will no longer offer a group medical and prescription plan, you may want to consider enrolling in a new medical plan this open enrollment period. Plans offered through the OPERS Pre-Medicare Connector may feature a defined network. Because of network coverage restrictions, you may want to enroll in one plan while in Ohio and a second plan while living in another state.
You can sign up for a second plan when it comes time to move during the year, since changing residences would launch a Special Enrollment Period. That allows you to enroll in a new plan, but your deductibles and other out-of-pocket expenses would start from zero. In such special situations, you'd be best served to talk it through with Via Benefits.
Q: I've heard OPERS is going to fund the Pre-Medicare HRAs with an initial deposit of $1,200 this year. Is that a flat amount, or will it be based on my allowance amount?
A: OPERS will provide a one-time, $1,200 transition deposit this fall for retirees who are enrolled in the OPERS Pre-Medicare group medical plan as of Dec. 1, 2021, and have opted in to the HRA. This is a flat amount and is designed to help defray up-front costs associated with enrolling in a new medical plan.            
Q: I'm an OPERS retiree, but my spouse is still working. I am covered as a dependent under the medical plan offered by his employer. Can I receive reimbursement from my HRA for the premiums we pay for his employer-sponsored plan?
A: Yes, but only if your spouse pays premiums post-taxes. Whether you or your spouse is the enrolled employee, all medical plan premiums must be post-tax in order be reimbursed from the HRA.
For more information on this transition, visit the Health Care 2022 page at opers.org. Also, plan to attend a Retiree Health Care Under 65 webinar. This webinar was updated with new information in February. If you have attended one of these sessions, you may consider attending again this year. Visit the Member Education Center at opers.org to register. All webinars are also available as Recorded Presentations to watch at your convenience.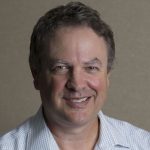 Michael Pramik is communication strategist for the Ohio Public Employees Retirement System and editor of the PERSpective blog. As an experienced business journalist, he clarifies complex pension policies and helps members make smart choices to secure their retirement.