OPERS releases financial reports
Documents focus on the future of your pension system
By Michael Pramik, Ohio Public Employees Retirement System
July 22, 2021 – OPERS' annual financial reports provide a detailed look at our financial, investment, actuarial and demographic details, providing transparency in the management of our pension system.
The latest Comprehensive Annual Financial Report, and the abbreviated Popular Annual Financial Report, are available on our website for members and stakeholders to review. The current reports illustrate how, despite the pandemic, OPERS continued to provide uncompromised services and made progress on achieving our goals in 2020.
Here's some of the 2020 information you'll discover about OPERS in the latest reports:
A total investment portfolio gain of 11.95 percent
An increase in the pension funded ratio to 83 percent from 80 percent
An increase in the health care funded ratio to 104 percent from 65 percent, which reflects the health care changes passed by the Board in January 2020
The improvement of health care solvency from 11 years in 2018 to 23 years in 2019.
A 0.1 percent increase in member and employer contributions, compared to a 4.1 percent increase in 2019
An $8 billion increase in OPERS' total net position, to $114 billion.
Benefits increases in the Traditional Pension Plan of 3.1 percent, to $6.5 billion
Pension benefit payments of more than $5.8 billion to Ohio retirees and their beneficiaries
Decreases in non-investment pension administrative expenses from $58.2 million to $56.8 million
A 5.6 percent decrease in health-care costs
A 5 percent decrease in active membership and a 0.7 percent increase in retirees.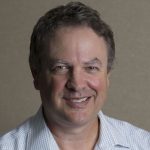 Michael Pramik is communication strategist for the Ohio Public Employees Retirement System and editor of the PERSpective blog. As an experienced business journalist, he clarifies complex pension policies and helps members make smart choices to secure their retirement.