Answers to Health Care 2022 questions
This month: Learn about various costs associated with the new plan
By Michael Pramik, Ohio Public Employees Retirement System
July 27, 2021 – As we draw nearer to 2022, and the changes that will affect OPERS Pre-Medicare retirees next year, we will periodically post questions and answers to key topics we believe will benefit our members.
This month we're answering several questions regarding the various costs associated with different aspects of Pre-Medicare coverage.
Q: How much more is a new individual medical plan going to cost?
A: It won't necessarily cost more. In fact, depending on their HRA allowance and which plan they choose, some retirees will find the HRA covers their entire premium and they will have extra funding to pay for out-of-pocket costs. Further, money can accumulate from year to year in the HRA to be used for future health care expenses.
All retirees will have choice and flexibility in plans. Some retirees may find that they like the additional choices and are better off financially, while others may find that they will have to pay more in premiums and/or out-of-pocket costs. This will depend on the available plans in your county.
Q: What will happen to the money that was taken out of my pension benefit to pay for health care coverage under the group plan?
A: Pre-Medicare retirees will no longer have group plan premiums deducted from their monthly pension, so their monthly benefit payment will increase by the amount they are currently paying for coverage. Retirees would be wise to earmark these additional funds toward out-of-pocket health care costs. Premiums for vision and/or dental coverage will still be deducted from your monthly benefit if enrolled.
Q: Based on what I'm going to receive monthly in my HRA, I don't think OPERS is providing me enough money to cover my premiums.
A: Covering the entire cost of health insurance is not the intention of the OPERS Health Care Program. In the current group plan, all retirees pay some percentage of the monthly premium, based on age and years of service credit. (See the allowance table on OPERS' website.) It will be the same way with the new coverage. However, there's more flexibility. To the extent that a participant opts for lesser coverage, he or she may be able to cover the full premium, and even have money left over to go toward dependent coverage or to save for future health care expenses.
Q: What about out-of-pocket costs?
A: Some retirees, especially those with chronic conditions or those taking high cost prescription drugs, may be required to pay more up front than they're used to paying, in terms of higher deductibles and co-insurance amounts.
Q: What if a retiree chooses not to enroll in a plan and just pays for expenses out-of-pocket, will they still receive HRA deposits?
A: Yes. Enrolling in a medical plan is not a requirement for Pre-Medicare retirees to receive HRA deposits. Pre-Medicare retirees only need to meet eligibility guidelines and opt-in to receive the HRA deposits.
For more information on this transition, visit the Health Care 2022 page at opers.org. Also, plan to attend a Retiree Health Care Under 65 webinar. This webinar was updated with new information in February. If you have attended one of these sessions, you may consider attending again this year. Visit the Member Education Center at opers.org to register. All webinars are also available as Recorded Presentations to watch at your convenience.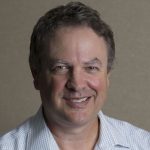 Michael Pramik is communication strategist for the Ohio Public Employees Retirement System and editor of the PERSpective blog. As an experienced business journalist, he clarifies complex pension policies and helps members make smart choices to secure their retirement.