Don't cancel insurance in 2021
Beware of brokers offering medical coverage before next year
By Michael Pramik, Ohio Public Employees Retirement System
Sept. 8, 2021 – As OPERS members prepare to choose a new medical plan for 2022, we would like to caution Pre-Medicare retirees about insurance brokers soliciting you to offer medical coverage effective prior to Jan. 1.
OPERS no longer will offer a group medical and prescription drug plan effective Dec. 31. Instead, you will have the opportunity to opt in to a Health Reimbursement Arrangement (HRA) and receive monthly deposits from OPERS beginning Jan. 1.
As we approach the open enrollment period this fall, it is likely you will be solicited by independent insurance brokers offering medical plans. Some retirees have reported already receiving calls from brokers offering coverage that would go into effect before the end of 2021.
When you receive solicitations from insurance brokers, please keep the following in mind:
OPERS is not closing the OPERS Pre-Medicare group plan until Dec. 31, 2021. If you cancel your coverage prior to the end of 2021, it would be considered a voluntary termination. Voluntarily terminating your coverage could impact your ability to enroll in a new medical plan, because it's not considered a qualifying event.
If you disenroll from the OPERS group plan prior to Jan. 1, 2022, you will forfeit the current OPERS health care allowance used to offset your group medical plan premiums through the remainder of 2021. Additionally, you will not be eligible for the one-time OPERS HRA transition deposit of $1,200 if you are not enrolled in the group plan as of Dec. 1 of this year.
OPERS is providing you with an unbiased Connector to help you navigate the individual and family medical plan market. We highly recommend you consult with Via Benefits to explore your new medical plan options before choosing to work with an independent insurance broker. The Benefit Advisors from Via Benefits who are assisting retirees with plan selection and enrollment do not receive commissions for placing you in a medical plan. OPERS requires them to explore all health care options available for our retirees.
Once you have opted in to the HRA through Via Benefits this fall, you will begin receiving monthly HRA deposits as of Jan. 1, 2022. Via Benefits has begun reaching out to Pre-Medicare retirees regarding the HRA opt in and plan enrollment processes. Please read this information carefully.
Plan to attend a 2022 Open Enrollment webinar in conjunction with Via Benefits. Visit the Member Education Center at opers.org to register.
You also can visit marketplace.viabenefits.com/opers for general information on the services Via Benefits will provide beginning this fall.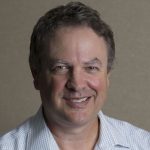 Michael Pramik is communication strategist for the Ohio Public Employees Retirement System and editor of the PERSpective blog. As an experienced business journalist, he clarifies complex pension policies and helps members make smart choices to secure their retirement.