Answers to 2022 health care questions
This month: Learn about the OPERS Medicare Connector
By Michael Pramik, Ohio Public Employees Retirement System
Sept. 22, 2021 – As we draw nearer to 2022, and the changes that will affect OPERS health care next year, we will periodically post questions and answers to key topics we believe will benefit our members.
This month we're answering several questions regarding the OPERS Medicare Connector.
Q: What is changing for participants in the OPERS Medicare Connector in 2022?
A: Medicare-eligible retirees will continue to use Via Benefits, as they have since 2016. There are a few notable changes occurring for OPERS Medicare retirees, effective Jan. 1, 2022.
The base HRA allowance amount is changing from $450 to $350 per month. Monthly HRA deposit amounts will range from 51 percent ($178.50) to 90 percent ($315) of the base allowance amount.
In addition to a change in the base allowance amount, retirees could see a change in their allowance percentage effective Jan. 1, 2022.
If you had less than 20 years of qualified health care service credit at retirement you will have your allowance percentage reduced from the current percentage to 51 percent. If you had 20 or more years of qualified health care service credit at retirement your allowance percentage could change. If, based on your years of service credit and age at retirement, your allowance percentage is 75 percent or less but you were grandfathered at a higher percent in 2015, your allowance percentage will be reduced to your actual position on the allowance table (between 51 percent and 74 percent).
The monthly HRA administration fee will increase from $2.33 to $2.60. The $2.60 monthly HRA administration fee will remain the same from 2022 through 2025.
Q: Why did OPERS decide to lower the base allowance amount for Medicare retirees from $450 to $350 per month?
A: Offering health care coverage has become increasingly expensive as health care rates have risen dramatically and member demographics have shifted. To preserve the OPERS Health Care Fund for current and future retirees, OPERS took a careful look at all aspects of the health care program to identify impactful changes. Keep in mind that the HRA allowance was never intended to cover the full amount of costs that a Medicare retiree may incur.
On an annual basis, OPERS staff reviews HRA utilization with the Board of Trustees. When considering the value of the Medicare base allowance amount, OPERS staff and the Board discuss the average HRA balance and how much Medicare plans cost. On average, a Medicare retiree carries a balance in their HRA from year to year.
Even though the base allowance amount has been lowered, Medicare retirees should still have sufficient funds within their HRA to cover their supplemental Medicare plan premiums and some will have additional funds for other qualified medical expenses.
Q: Will Medicare retirees still be required to enroll in a medical plan through the OPERS Medicare Connector to receive HRA deposits?
A: Yes. Medicare-eligible retirees will continue to participate in a closed HRA. This means they must remain enrolled in a medical plan through Via Benefits to continue receiving monthly HRA deposits.
Q: Will OPERS continue to reimburse Medicare Part A premiums?
A: Yes. OPERS will reimburse retirees who don't qualify for premium-free Medicare Part A for their premium and any penalty at 100 percent. Eligible spouses will continue to receive a 50 percent reimbursement.
For more information on this transition, visit the Health Care 2022 page at opers.org. Also, plan to attend a 2022 Open Enrollment webinar. OPERS will offer a webinar for both Pre-Medicare retirees and Medicare retirees this fall. Visit the Member Education Center at opers.org to register. All webinars are also available as Recorded Presentations to watch at your convenience.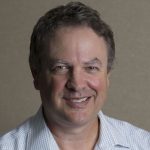 Michael Pramik is communication strategist for the Ohio Public Employees Retirement System and editor of the PERSpective blog. As an experienced business journalist, he clarifies complex pension policies and helps members make smart choices to secure their retirement.