OPERS Board lowers discount rate
Results of 5-year experience study reveals need for adjustment
By Michael Pramik, Ohio Public Employees Retirement System
Oct. 19, 2021 – OPERS' external actuary, Gabriel, Roeder, Smith & Co., presented the results of its 5-year experience study to the trustees at the September Board meeting. The study is a systematic review of how closely the actuarial valuation assumptions used to fund OPERS' liabilities matched our actual experience.
The review is performed every five years and covered the period 2016-2020. The purpose of the experience study is to review historical results in conjunction with forward-looking expectations and adjust funding assumptions as necessary.
Demographic and economic expectations change over time as member behavior and market conditions evolve. That means they must be periodically reviewed to ensure our funding plans are based on the best assumptions. The actuaries explained their recommended changes and presented the impact that the changes are expected to have on the system's key funding measures.
Demographic assumptions relate to things that happen to members and include member withdrawals, or turnover, from the system, disability rates, retirement rates and mortality rates. Economic assumptions relate to things that impact money and include the expected investment return earnings rate, wage inflation, price inflation and the cost-of-living adjustment rate.
Following a review of these assumptions and the actuary's recommended changes, the trustees voted, in addition to other changes, to decrease OPERS' assumed pension investment rate of return from the current 7.2 percent to 6.9 percent.
During the past two years, the investment markets have rebounded and delivered very strong returns above the assumed rate. As such, OPERS' funded ratio (the measure of how well OPERS' accrued liabilities are funded) improved from 77.5 percent in 2018 to a preliminary funding (before the experience study changes) of 82.9 percent at the end of 2020.
While this is a significant improvement over a two-year period, it is important to remember that OPERS relies on investment returns to fund about 70 percent of pension benefits and that years of excess returns are needed to offset years when the assumed return was not met. Over this same two-year period, the future capital market outlook has fallen, necessitating a downward adjustment in the assumed investment rate of return going forward. Assuming too high of an investment rate of return increases the risk of underfunding.
Decreases in the assumed investment rate of return increase the actuarial liability. Therefore, the Board's decision to reduce the assumed long-term investment rate of return was offset by the strong investment return of 2020. The funded ratio after the experience study was 81.5 percent as compared to 79.53 percent in 2019. The decrease in the assumed investment rate of return is a better reflection of current and expected market conditions and the outlook of the OPERS investment portfolio.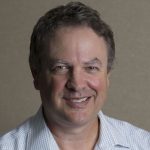 Michael Pramik is communication strategist for the Ohio Public Employees Retirement System and editor of the PERSpective blog. As an experienced business journalist, he clarifies complex pension policies and helps members make smart choices to secure their retirement.